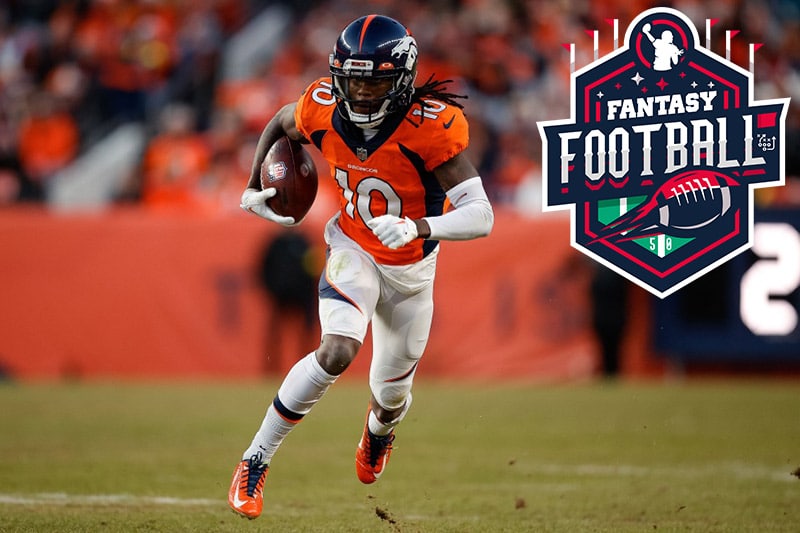 It's the return of the Fantasy section on DNA of Sports, every Saturday find our tips, our favorites, and the pitfalls to avoid.
And there you are. Fantasy semi-finals. After a bitter battle, there are two matches left to clinch the trophy. In front of you necessarily formidable competitor. The right choices but also a bit of luck will be essential.
Quarterbacks
Sure value: Kirk Cousins. A major player in the biggest comeback in history, Cousins ​​has no reason to slow down and should not disappoint statistically.
Bet: Gardner Minshew. With such a strong target squad, there's no reason the NFL's most famous mustachioed isn't flirting with the 20-point mark.
Avoid: Derek Carr. Too irregular and facing the solid defense of Pittsburgh, it is better to pass on the pitcher of Vegas.
Running back
Sure value: Jerick McKinnon. Man in form of the Chiefs attack, the versatile running backup comes out of a prolific match. Pass or run, he should still collect.
The bet: Raheem Mostert. January 2020, Mostert tramples the Packers with over 200 yards. This year, the run defense isn't much better and Mostert will be the Dolphins' No. 1 threat on the ground.
Avoid: Brian Robinson. Faced with the best defense in the league, the match promises to be far from easy for the rookie.
Receivers
The safe bet: Jerry Jeudy. Brilliant for 2 matches and very involved in the game, the former star of Crimson Tide could offer a Christmas present to Denver supporters.
The bet: David Moore. The receiver has found a little smile with Sam Darnold at the helm. Facing the worst air defense, Moore could be your team's X factor.
Avoid: Marquise Brown. With a quarterback number 3 to launch the leather better not rely too much on Hollywood to take you to the final.
The Griz'League
Surprise in wild card, it is the two outsiders who qualify for the semis and bring down the seeds 3 and 4. In a formidable form for several weeks, Romain brings down Alain who must give up his hopes of trophy despite a good season where he will almost never have left the top 4. Victor for his part overcomes Eliot and will find the number 1 of the season Tiffany. The duel between Romain, defending champion, and Grizi imperial all season and who has a little revenge to take on his other competition.
In the other scene, Mathieu and Alex will compete to avoid the dunce cap. While Greg, last all year, thanks to a fire, can get the match for 7th place against Brice. Xavier and Marc will play the last ticket for the final of this consolation bracket.