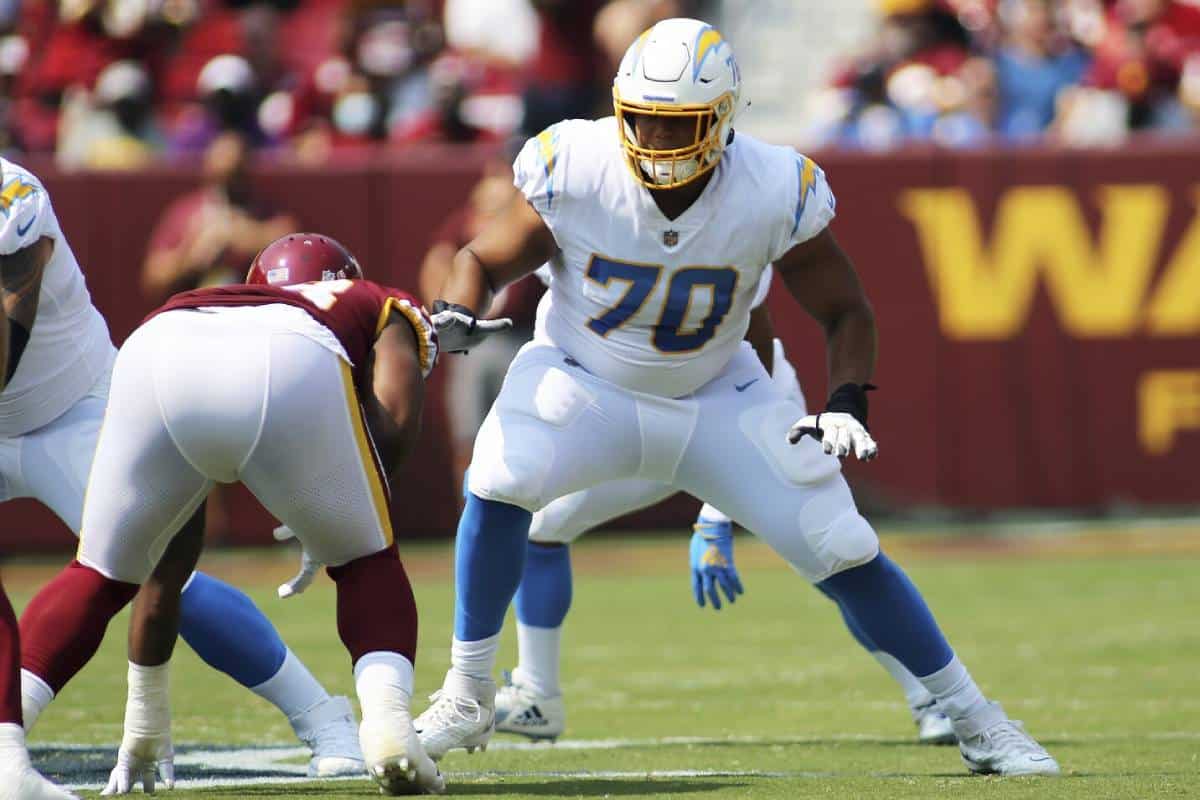 Justin Herbert loses one of his best protectors.
The Chargers offensive squad loses one of its strengths. Already injured in the ribs, Justin Herbert sees his blind side protector heading to the infirmary for the rest of the season.
According to NFL Network, Rashawn Slater tore his left bicep during the game against the Jaguars. And according to ESPN, left tackle Pro Bowler will miss the rest of the year.
Slater had finished 2021 with excellent ratings and was named 79th on the league's Top 100 Players. It was starting 2022 on the same footing – notably in the running game – as Pro Football Focus noticed.
It was Storm Norton who finished the match in place of Slater, with much less brilliance than the holder. Coming off the bench, the substitute allowed eight pressures while playing only half of the offensive actions.