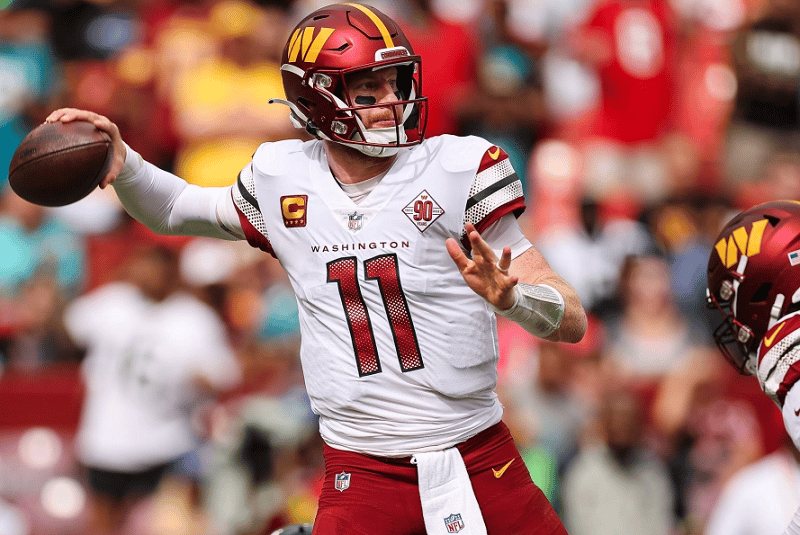 You had to dare. While his team had returned to the playoff race under the leadership of Taylor Heinicke, Ron Rivera would have decided to go back.
NFL Network announces that the coach has chosen to start Carson Wentz as quarterback for the upcoming game against the Browns.
Wentz had already returned during the last lost game against the 49ers, without being able to avoid the disappointment of his team.
Last season, when the Colts had to beat the Jaguars to go to the playoffs, Indianapolis had collapsed and Wentz had collected 6 sacks in a game where he threw for 185 yards, 1 touchdown and an interception.
Heinicke has thrown 12 touchdowns for 6 interceptions this year. His record is 5 wins for 3 defeats and a draw.