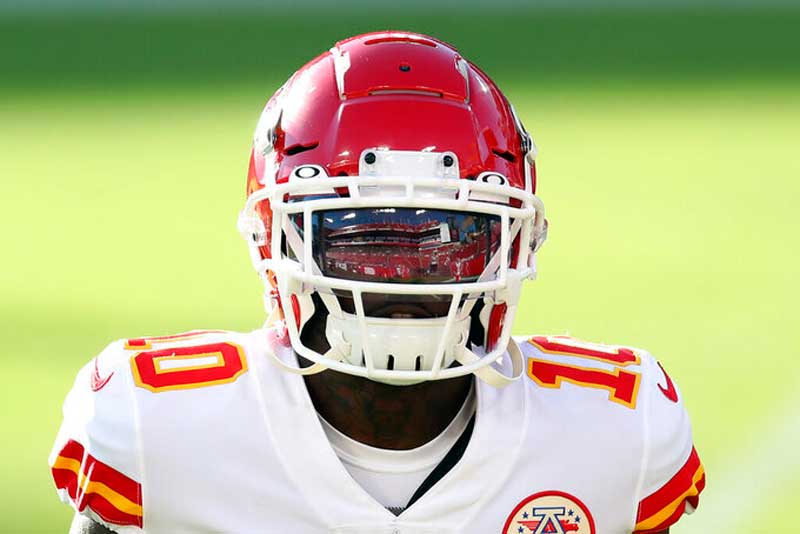 Patrick Mahomes and Tyreek Hill have formed one of the NFL's most prolific airborne duos in recent years. But it may be over.
According to NFL Media, contract extension negotiations between the receiver and the Chiefs have stalled. A process during which Kansas City would not have indirectly been helped by the Raiders, who offered $ 28.5 million a year to Davante Adams, which inevitably raised the stakes.
As a result, the Chiefs reportedly gave Hill and his agent permission to find a team interested in a trade. Kansas City is reportedly expecting at least two first-round picks. According to ESPN, the Jets and Dolphins are already in advanced discussions with the player's camp.
Hill caught 111 passes for 1,239 yards and 9 touchdowns last season. His arrival would necessarily be a huge boost for Miami or New York, even if Tua Tagovailoa and Zach Wilson do not box exactly in the same category of Mahomes.