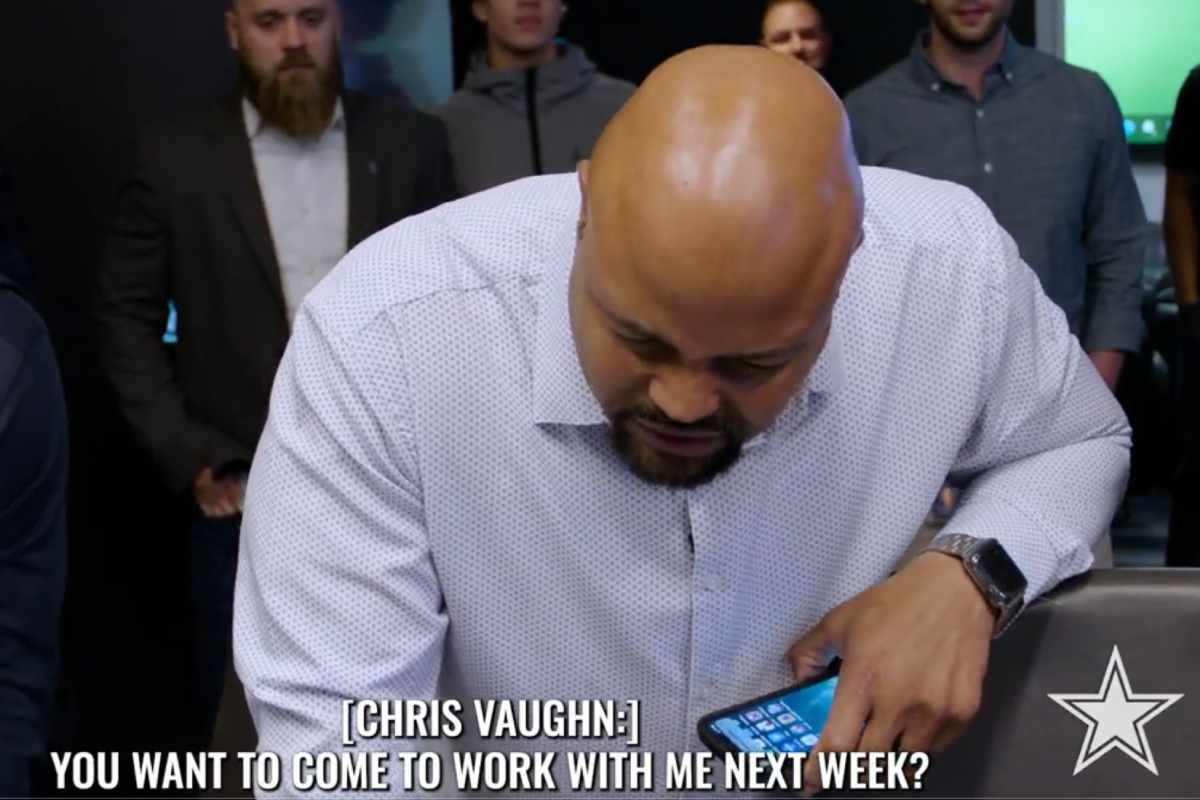 The sons of former players or coaches, there are a few in the NFL. But being selected by a team in which your father is a recruiter is rarer.
That's what happened to Deuce Vaughn in the 6th round of the Draft. The runner from Kansas State is the son of Chris Vaughn, one of the Cowboys' scouts.
And it was Chris who had the honor of calling his son to announce his selection by Dallas. A beautiful image that the cameras of the franchise obviously did not miss.
"Chris: Hey buddy, that's your dad. Do you want to come with me to work next week?

Deuce: I wouldn't mind. »
Jerry Jones, Mike McCarthy and Brian Schottenheimer then took turns on the phone to congratulate their new player.
According to ESPN, Chris Vaughn has worked for the Cowboys since 2017. But he would have nothing to do with this choice. He was not in charge of writing his son's file, and he left meetings when Deuce was mentioned, so as not to influence the debates. When the choice was made, Chris wasn't in the room, as he was already working on undrafted players to sign. Once the decision was made, the leaders called him for the phone call.
This is incredible. Deuce Vaughn's dad, Chris, is a scout for the Cowboys. Here he is telling Deuce he's about to get drafted by the Dallas Cowboys.

What moment for the @RRCRFootball product #NFLDraft pic.twitter.com/h6I5te2rBm

—Jeff Barker (@JeffBarker_) April 30, 2023