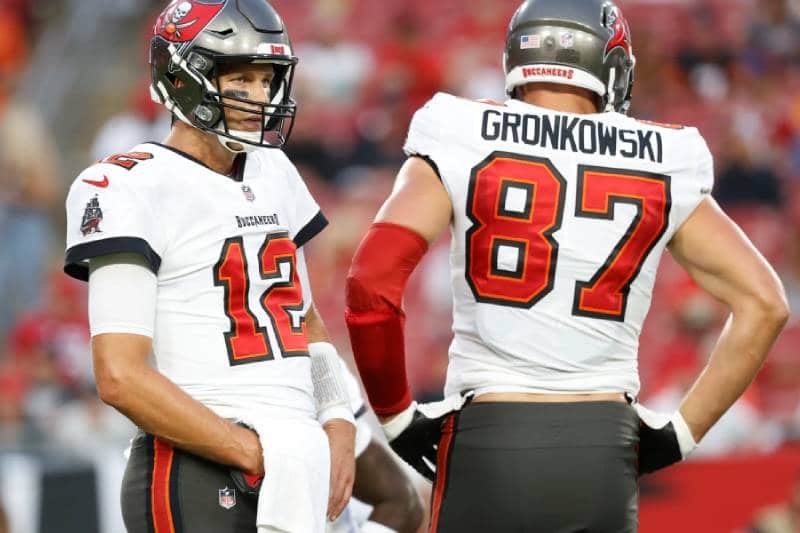 The Tampa Bay tight end is not ruling out staying if Tom Brady retires, but his final decision has not been made.
The elimination of the Buccaneers during the division game against the Rams does not only raise questions about Tom Brady.
Rob Gronkowski will also consider his future in the NFL. Prior to his arrival in Tampa Bay, the tight end was enjoying his retirement from the league, and he only joined Florida at the request of his good friend Brady. If Legendary Tom were to leave the field for good, would the Gronk still want to continue?
Gronkowski announced that he will take "four to five weeks off" and then decide his footballing future. He also said continuing without Brady is not out of the question at this point.
"I can envision a scenario like that – never say never," Gronkowski said according to WDAE. "I'm just going to do what's best for me in the world of football, and we'll see how I feel in a few weeks. "
Passed this year, Gronkowski is no longer under contract with Tampa Bay. In 12 games this year, he caught 55 passes for 802 yards and 6 touchdowns, plus 116 yards and 1 score in the playoffs.