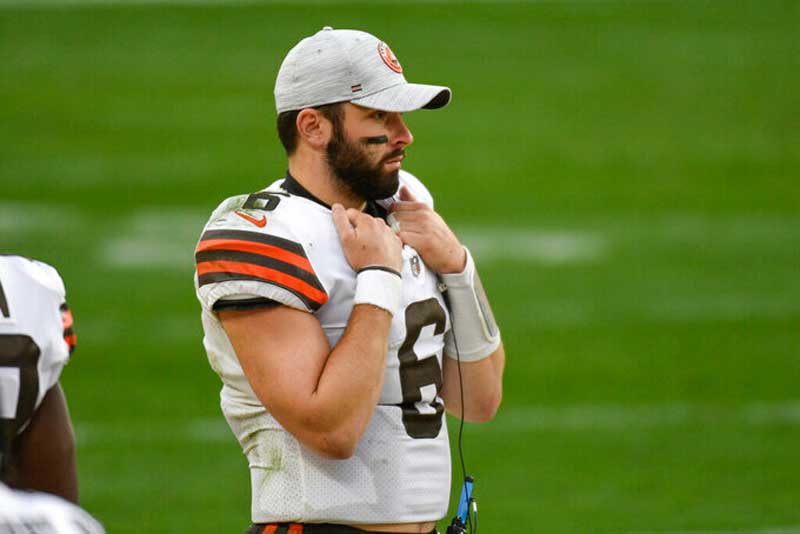 Inevitably, when it emerged that the Browns are interested in Deshaun Watson, it also meant they no longer seem to be considering their long-term future with Baker Mayfield.
The situation took a new turn on Tuesday when the current Cleveland quarterback posted a message online to thank the city.
"Cleveland,

These last 4 years have really changed my life since I heard my name in the Draft to go to Cleveland. It is not a message with a hidden meaning. This is strictly to thank the city of Cleveland for hosting me and my family. We made a lot of memories, we grew, over the ups and downs. I don't know what will happen next, which explains my silence during this process. I can only control what I can control, in this case trusting God.

I gave everything I have to this franchise. I did it at every level. And that won't change, no matter where I take my next snap. Whatever happens… I just want to say thank you to the supporters who really took me for who I am and with my mentality which bonded so well with the hard working people in this city.

Cleveland will always be part of our history for Emily and me. And we will always be grateful for the impact it has had and will have in our lives.

Truly,
Baker Reagan Mayfield"
When you sign with your middle name, it's serious. Joking aside, the relationship between the Browns and their pitcher seems to have taken a hit with the pursuit of Watson.
Mayfield is under contract only for the upcoming season, at a price of $18.8 million. The following ?
According to Cleveland.com, Mayfield will not be included in a possible trade for Watson. But our colleague Mary Kay Cabot explains that he could still be exchanged, even if Watson does not come!
With many uncertainties, here is where my head and heart is. pic.twitter.com/psipN96cmh

— Baker Mayfield (@bakermayfield) March 16, 2022