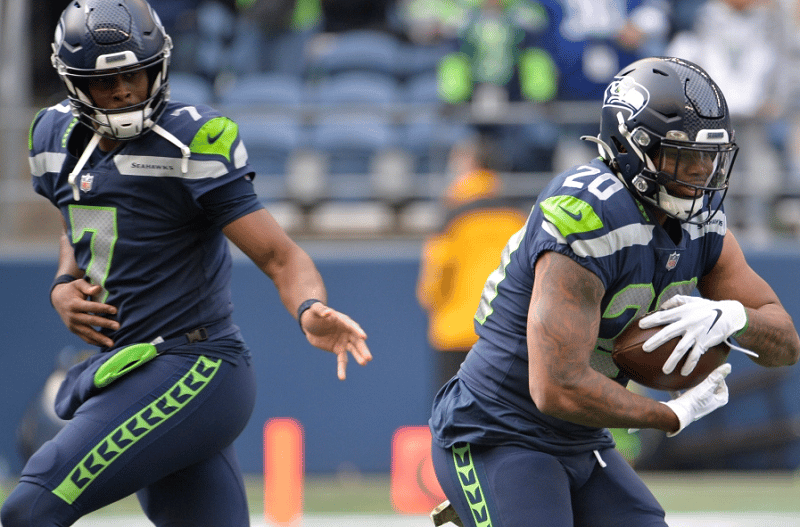 A new injury and an end to the season for the Seattle runner.
ESPN reports that Rashaad Penny fractured his fibula and injured his left leg shin against the Saints. Pete Carroll announced on Sports 710 AM that the running back will have to undergo a specific operation in order to replace his bones and consolidate them.
Penny was injured during the third quarter of the game against New Orleans, after 8 carries for 54 yards. He was replaced by second-round rookie Ken Walker.
The career of the runner from Seattle has been permanently studded with injuries. Recruited 27th choice in 2018, he has missed nearly half of his team's games since his selection. He suffered in particular from a rupture of the cruciate ligament of the knee in 2019, but showed remarkable qualities when present on the ground.
Penny had told ESPN how much the injuries are weighing on her, but had agreed to return to Seattle in the offseason to fulfill her commitments to the club. The Seahawks offered him a one-year contract for $5.75 million.