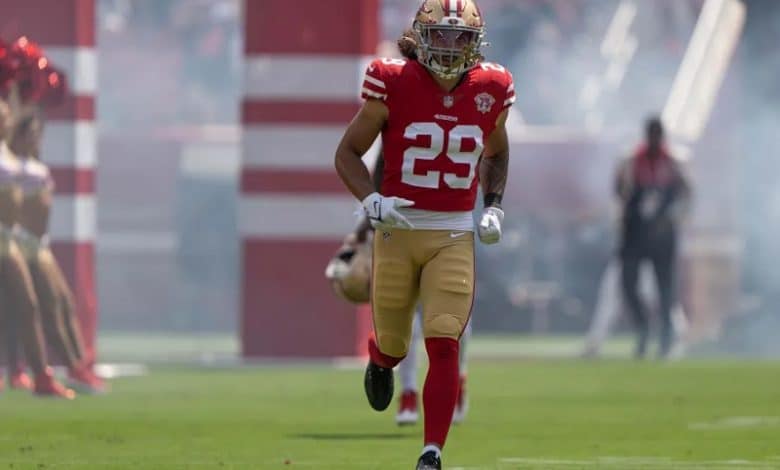 Cruciate ligament tear confirmed for San Francisco safety.
San Francisco's formidable defense will lose one of its pivotal players at the final curtain. Kyle Shanahan confirmed at a press conference that Talanoa Hufanga is suffering from a torn cruciate knee ligament. The injury, contracted during the match against the Buccaneers, will therefore prevent him from participating in the end of the 49ers season.
However, the coach clarified that the All-Pro safety has no other damage to his joint. Consequently, a return to play for the start of next season is possible.
Hufanga was the starting guard for the Gold Seekers for every game this year. Since the start of the season, he has recorded 52 tackles and 3 interceptions. To finish the game against Tampa Bay, he was replaced by Ji'Ayir Brown.