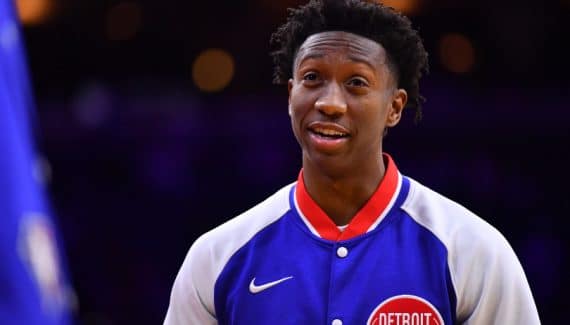 This is not new: the career of an NBA player can very quickly turn, in one direction or the other.
Saben Lee is one more example. Pushed out of Detroit to make room for Cade Cunningham and Jaden Ivey, the point guard was traded less than three weeks ago, heading to Salt Lake City with Kelly Olynyk while Bojan Bogdanovic was going the other way.
One could think that the leader would have his chance in a workforce where the roles have yet to be defined. It has not happened ! After three short minutes disputed in preseason, the player will simply be muted and thus become eligible to join another roster.
Utah will still have to decide on the spot since the franchise still has 17 players under guaranteed contract.
Saben Lee
Percentage
Bounces
Season
Crew
GM
Minimum
Shots
3 points
LF
Off
Def
Early
pd
party
Int
bp
CT
Points
2020-21
TED
48
16
47.1
34.8
68.5
0.4
1.6
2.0
3.6
1.6
0.7
1.2
0.3
5.6
2021-22
TED
37
16
39.0
23.3
78.9
0.5
1.8
2.3
2.9
1.2
1.0
1.0
0.3
5.6
Total
85
16
43.4
26.5
73.1
0.5
1.7
2.2
3.3
1.4
0.8
1.1
0.3
5.6