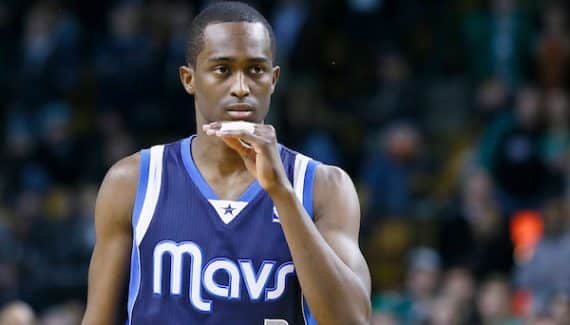 Author of a very good month of March with 12.1 points on average, the rookie Rodrigue Beaubois had exploded the counters in a victory at the Warriors: 40 points at 15/22 including 9/11 at 3-points, with in addition 8 rebounds, 3 assists and 3 blocks. The game of a lifetime!
The leader / back of the Mavs, incandescent in the first quarter, had made miseries to a Monta Ellis who the day before ranked second best player in the NBA behind Kobe Bryant and ahead of LeBron James.
He had gone for the 40-point mark in the "garbage time" by continuing to chain the 3-points, and at the time, he had signed the second best mark for a Frenchman behind Tony Parker's 55 points in 2008 Only Evan Fournier, in January 2022, will dislodge him from this second place with 41 points against the Celtics.
" We see him in training, he is a scorer. He has scope. He has a good shot and if he starts to score he becomes difficult to contain because he can also penetrate. It was really fun to see him play like that. It was a tight game and he turned it into an attack game analyzed Dirk Nowitzki at the time, while Rodrigue Beaubois savored what will remain his best career match.
" When the coach called me, I was just determined to play my game and be aggressive. I just wanted to bring energy to the team. And then there are nights like this where you feel like you can shoot as much as you want and you won't miss a thing! »
Unfortunately, this perf 'will be short-lived because of physical glitches. It is finally in Europe that Rodrigue Beaubois will find the highest level with a Euroleague title in 2021, ten years after his NBA championship with Dallas. Then a second in 2022, still with Anadolu Efes.