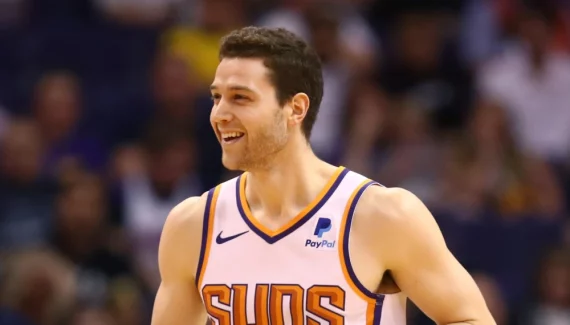 Despite his enormous qualities as a 3-point shooter, Jimmer Fredette has never managed to win in the NBA. He's made several comeback attempts in recent years, but none have resulted in the 10th pick in the 2011 Draft returning to the league.
Consequently, he had gone into exile in Europe and especially in China, where he had the green light to shoot, thus multiplying the cards, sometimes even more than 70 points.
The 33-year-old playmaker/fullback is still receiving offers from all over the world to continue his career, which has been on hold for the time being, and he said he has a project in mind.
"I play 3-on-3"he tells Poststar. "Team USA asked me to join them and see if I could be interested, maybe for the 2024 Olympics. It was fun. »

Obviously, the former Sacramento player is motivated by this challenge. "I hope everyone is preparing for the Paris Games because I work for that. Everyone keep that in mind. »
This summer, the USA 3-on-3 team contested the World Cup with a roster consisting of Kidani Brutus, Khalil Iverson, Dominique Jones and James Parrott. Team USA lost in the quarter-finals of the competition won by Serbia. The French team had won the bronze medal.