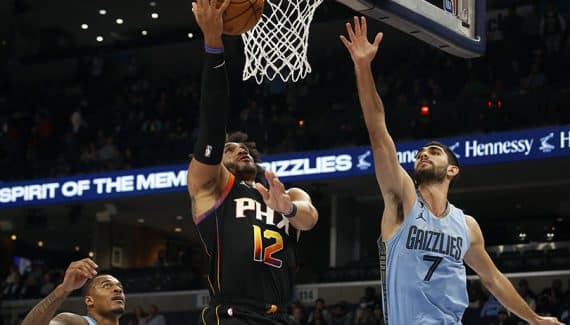 Involved in the transfer of Damian Lillard to the Bucks, the Suns recovered four players: Jusuf Nurkic, Nassir Little, Keon Johnson and Grayson Allen! As they only lost Deandre Ayton and Toumani Camara, transferred to the Blazers, there are two too many players in the squad.
According to Yahoo! Sports, it's Ish Wainright and Johnson who should be cut. The first had made a place for himself in the squad through his taste for dirty work, while the second is a simple piece added in the exchange. Former first round of the Draft, Johnson failed to convert the try last season with less than 5 points on average.
As it stands, and despite this exchange, the Suns still suffer from a deficit at the point guard position since it is Devin Booker or Bradley Beal who should start in this position, supported by Jordan Goodwin, the only specialist in the position in the 'effective.