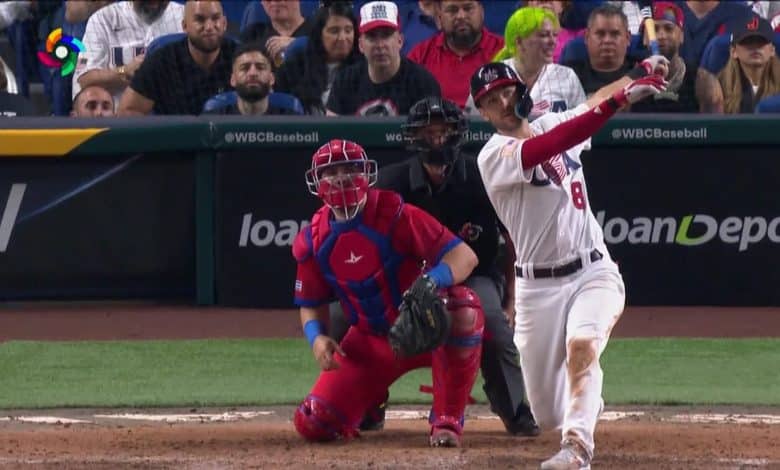 Last night, the United States and Cuba met in the semifinals in hopes of advancing to the finals of the World Baseball Classic.
And clearly, the Americans were ready. Yesterday's 14-2 victory allows them to advance to the final to try to defend their title, acquired in 2017.
Of course, for that, we have Trea Turner to thank. After his big grand slam in the quarter-finals, yesterday he hit two long balls to help his team win.
He is the best ninth hitter in history…
It casts a shadow over Paul Goldschmidt's four RBIs, but no one will complain: the United States are going to the final.
They clash therefore (Tuesday) the winner of the match between Japan and Mexico tonight. There are therefore only two games left in this beautiful classic.
Adam Wainwright and Miles Mikolas, who each pitched four innings in yesterday's game, both had a hand in the win. After all, they helped to win, but they saved the succession.
Tomorrow, Kyle Freeland should shoot in the final and the goal will be to see him throw as many shots as possible.
We will also monitor the state of health of Nolan Arenado, he who received a shot on the hand and who is not 100%, therefore. He left yesterday's game, but his x-rays were negative.
It's already that.