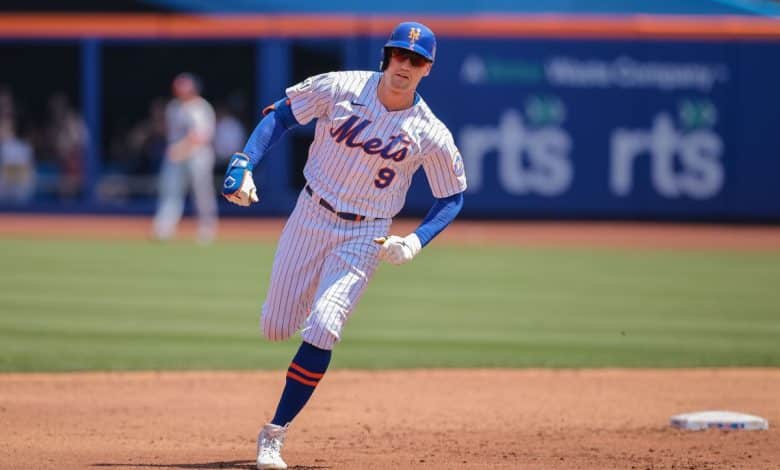 This morning, the Toronto Blue Jays shook the baseball world by trading Teoscar Hernandez to the Seattle Mariners. In return, Erik Swanson and a hope take the opposite path.
I painted a portrait of it earlier this afternoon.
In the portrait of the situation, there is a conclusion which is very important: the Blue Jays, at the moment, are not a better club than this morning, but they have the flexibility to become one.
And clearly, it goes through an overhaul of the outfield, where there are only two regulars – including a George Springer who will play as DH quite often.
The Jays, who are looking for versatile pitchers and players, know they have the power to convince outfielders to move to Toronto.
And that, DG Ross Atkins acknowledged at a press conference this afternoon.
What that means is that there's a full-time position to fill and it can even be in center field since the Blue Jays are open to sending Springer to the right if needed.
And it is with this in mind that the Jays are eyeing Brandon Nimmo.
I've mentioned this before, but Nimmo would be a perfect target. It was true last month, but it's even more so since this morning.
The left-handed hitter is a center and would fill direct roster needs for the Blue Jays, who now have more financial flexibility to sign a $100 million guy.
Several teams are on his case, which will raise the stakes. But clearly, with the transaction of the day, the Blue Jays show that they have room for him.
He's not the only attractive player for the Jays, but he's one of the biggest names.
Let's not forget, however, that the Jays still have to add one or two starting pitchers in addition to getting their hands on an outfielder. And what about succession? Does it take another guy?
Also remember that the club should exchange one of its receivers. This could serve to fulfill one of the needs of the group.
What happened today is probably just the tip of the iceberg. Will the Blue Jays be able to meet all their needs?
That remains to be seen.