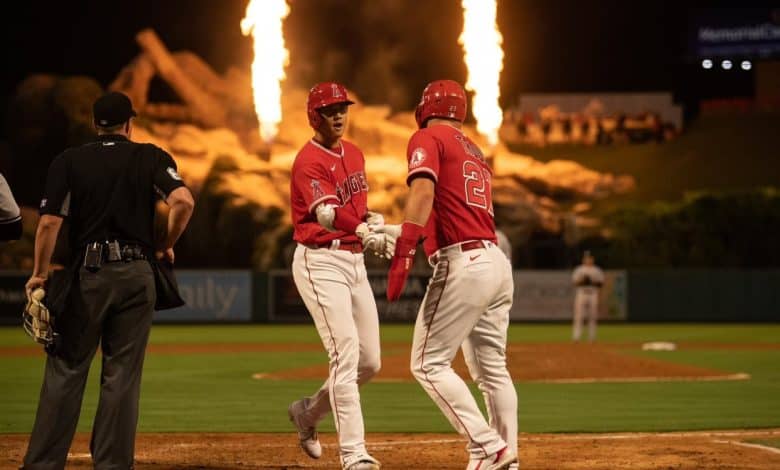 For the past few days, we have seen the MLB establish its top-100 of the best players on the circuit. And tonight, we got to the top-10.
It's no big surprise that the top-10 is made up of the crème de la crème, but that the excellent Shohei Ohtani finds himself at the top of the list.
He is the only pitcher in the top-10… and he is there in particular for his qualities as a hitter.
In fact, the future free agent is there because he is the only player in major league baseball who is able to do what he does, dominate on the mound and as a hitter at the same time.
Two of the three players in the top-3 (Mike Trout, who is out of the top-2 for the first time since 2012, being the third) are therefore playing in Anaheim with a club that has not made the playoffs for moons.
All the other members of the top-10 made the playoffs in 2022 and Yordan Alvarez won the World Series for the first time. He is also part of a club that has eight members of the top-100.
Note that three teams are represented twice. Besides the Angels, the Dodgers (Mookie Betts and Freddie Freeman) and the Cardinals (Paul Goldschmidt and Nolan Arenado) have two representatives. These are all guys who have played with Albert Pujols (the best player in the first ranking in 2011) in the last two years.
So there are four players in the Los Angeles area and five guys playing in California, if you add Manny Machado.
Jose Ramirez and Aaron Judge, who is ranked second after a historic season, are also in the top-10. Are there any forgotten ones, in your opinion?
Here are also, for the curious, the guys who passed a few votes to break into the top-10. The full ranking is also available by clicking here.
There will be a few preseason games today.
MLB wants to put even more emphasis on illegal substances.
$50,000 salary increase for Alek Manoah.
Did not having a GM for a stretch hurt the Astros?
Manny Machado file: the Padres may not have said their last word.