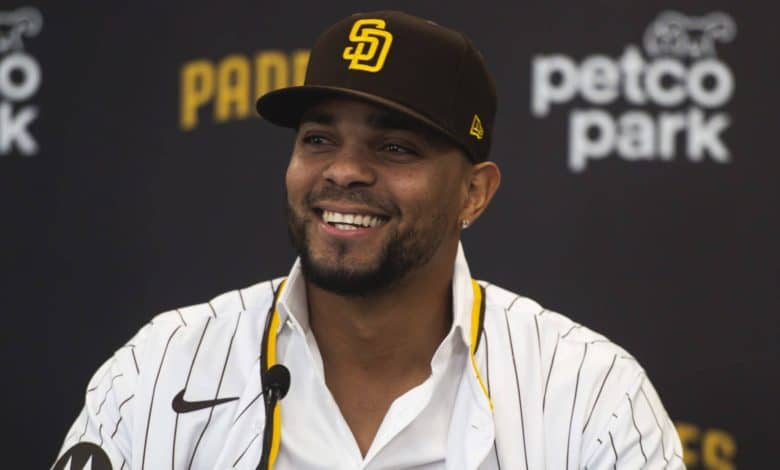 Just about everyone agrees that the San Diego Padres struck a blow by acquiring Xander Bogaerts this winter, through the free agent market. Bogaerts is not only one of the best players in his position, he is also a crowd favorite, thanks to his game, his charisma and his presence.
As in life everything is always a question of balance, his addition will be important for fans of San Diego. However, in return, his loss will be hard to fill in the hearts of Boston supporters. The latter were really attached to this player and Bogaerts too, was attached to them.
Whoever finally signed the bottom of an 11-season, $280 million contract last December is obviously very happy to be back with his new team. On the other hand, he really saw himself remaining a member of the Red Sox for the posterity of his career, but a first contract offer from his former bosses left its mark and motivated his desire to test the market. We all know the rest of the story…
A first offer difficult to swallow
The first offer came during training camp last season. Chaim Bloom and his gang have offered $90 million over four years for their shortstop. Far from that of the Padres, we get along!
The 30-year-old man is well aware that in a negotiation, it is part of the game to go first with a lower offer to set the bar for the negotiation. That said, according to him, this contractual proposal was really hard to believe. A bad surprise, in other words.
The Red Sox went there with a better offer during the winter, but it was just a little bit better, according to the protagonist of this text.
It was surely not difficult for the native of Aruba, this Dutch island located in the Caribbean Sea, to accept the very generous contract offer from the Padres. Already that the annual amount is preponderant, the 11-year agreement will be concluded when X-Man will be 41 years old. Everything was there to make the sportsman, represented by the colorful agent Scott Boras, feel special and, above all, appreciated at his true value!
As Bogaerts sums it up so well, all of this proves how completely the autonomy market is something else and that the perception that someone can have of an athlete differs from person to person. He is quite right, in my opinion.
Is Gavin Lux seriously injured? And Tyler Glasnow, him?
Angels: a sense of urgency sets in.
He is quite a player, indeed.
Who will be the Mets' first starter?