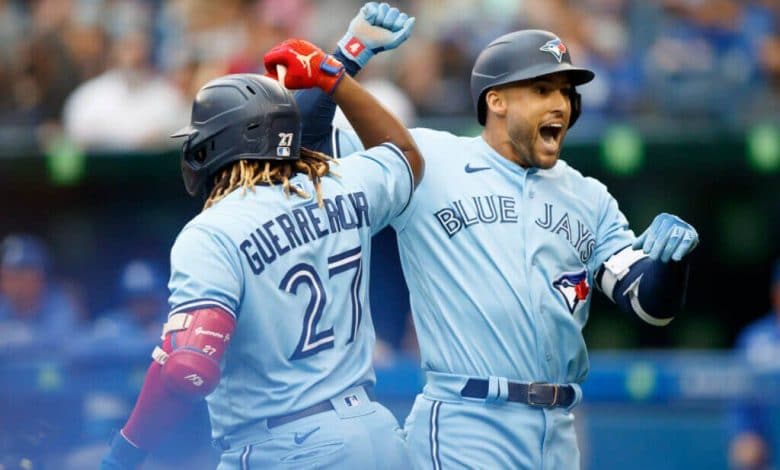 For two years, the Blue Jays have been exciting to watch. The Toronto club made the playoffs in 2020 thanks to expanded executives on the sidelines of the pandemic and and 2021, even though the Jays didn't participate in the fall dance, they were dominant.
This laid the foundations for a young and dynamic team that will be in the picture for many years to come. After all, with Vladimir Guerrero Jr., Bo Bichette, Teoscar Hernandez and company in the picture to surround veterans of the caliber of George Springer, the club will be good for a long time.
The rotation, more experienced, is also a strong point.
And we must not forget that some young people are growing. Gabriel Moreno, by just about every ranking out there, is a high-quality prospect.
Does this ensure that the Blue Jays will have the tools to become a great team in the next decade? The answer is yes.
Jim Bowden (The Athletic) does not hesitate to go further than that. According to him, the Blue Jays will be the team of the decade.
Why is he advancing like this? Because the club has good young people. Because the club has excellent point guards. Because the club fishes and develops well. Because the club has the resources to afford good players.
That said, note that Vladdy has still not had a long-term offer… even if time is not pressing.
In Bowden's eyes, the club will win two World Series titles in the 2020s and he believes 2022 will notably be Toronto's year.
If the club can adequately replace Marcus Semien, it's not impossible. There will be competition in the division with three other big clubs, but if Toronto gets out of there, the club will be strong to take on the rest of the league.