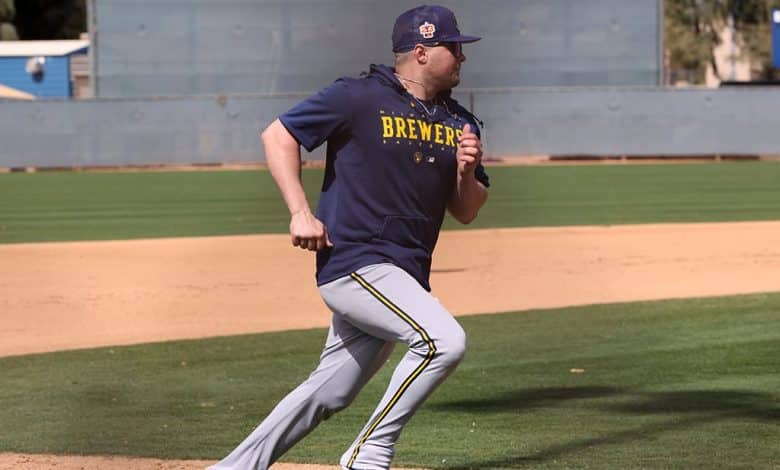 Seeing Rhys Hoskins fall in battle is absolutely not good news for the player. At one year of autonomy, here he is on the sidelines for… probably a year.
He could become a free agent without playing a single game, which would hurt his market value.
But obviously, it also hurts the Phillies. In addition to not counting on Bryce Harper for the first months of the season, Hoskins falls in battle.
In a division that includes the Braves and Mets, that's not exactly desirable. It's nothing against Darick Hall, but…
Clearly, the Phillies could move sooner rather than later to get reinforcements at first base. And quickly, the name of Luke Voit comes to mind.
See, he's an experienced first baseman who's currently free as air after learning he's definitely not going to break into the Brewers roster.
Right now, he could still crack the Brewers roster, but he knows that behind Rowdy Tellez, he wouldn't be the most used guy.
I'm sure if the Phillies beckoned him, he'd listen. After all, they are the National champions in 2022 and they have a need.
Would this be the best solution in the world? Not necessarily. That said, in the short term, he could troubleshoot and give management time to assess its options.
That doesn't mean it's going to happen, but maybe with a bit of confidence, Voit could be a good hitter again?
Here are our 30 MLB team profiles for the start of the season.
Discussions in sight in Cleveland?
Is Kike Hernandez seriously injured?
It is not yet known who will be the starting shortstop in New York.