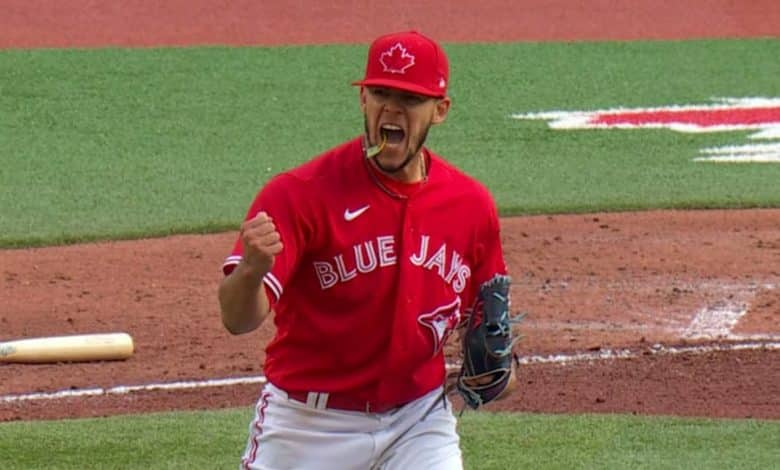 Not too long ago, the New York Yankees seemed comfortably seated at the top of the American League East Division standings, while the Baltimore Orioles had the wind in their sails and anything was possible for them in anticipation. of a place in series.
Since then, the Yankees have struggled with all kinds of difficulties and the Orioles have seen the Blue Jays put them in the way at home and on the road.
This reality continued yesterday as Jose Berrios and the Jays edged the Orioles 6-3. Berrios made a decent outing, allowing him to register an 11th win this season.
The Blue Jays' record is 83-63. It's the first time this season that the team has played 20 games above the .500 mark.
For the past two weeks, John Schneider's men have taken malicious pleasure in sabotaging the Orioles' chances of climbing the standings, thus diminishing their chances of continuing their season beyond the regular schedule. Bo Bichette was a real poison, especially during the disputed series in Maryland.
Right now, the Orioles are five games away from a 2022 playoff spot.
Toronto's win over Baltimore, combined with the Yankees' loss to the Brewers, makes the end of the season even more interesting, because with a four and a half game deficit and a series of three games to come between the two teams, everything is allowed.
Raimel Tapia (3) and George Springer (2) produced almost all of the home side's runs. Vladimir Guerrero Jr., like Springer, had two hits.
On the mound, Jordan Romano recorded his 34th save this season.
Meanwhile, in Milwaukee, Brandon Woodruff was fuming to allow his team to defeat the Yankees in a second straight game. The Brewers starter went well spaced for five hits in eight innings on the mound, striking out 10 batters. His only mistake was allowing a long ball to Josh Donaldson, his 15th of the season.
Willy Adames hit a three-run home run off Jameson Taillon in the third inning. It was the Brewers shortstop's 30th success this season and fourth in the last seven games.
The Jays' great streak against the Rays and Orioles has them eyeing the top spot in the East. Remember that the Yankees will be visiting the Rogers Center from September 26 to 28 and the stakes are likely to be very important.

A whole match between two clubs who want to win their division.
One to watch in New York.
Comments against Alejandro Kirk: Matthew Ross apologizes.