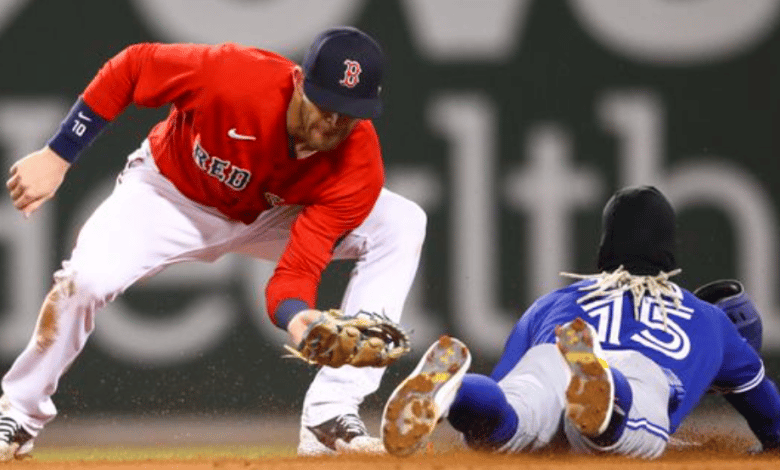 Now that Xander Bogaerts is gone, the Boston club are obviously trying to extend Rafael Devers' contract. This is the priority.
But when it comes to the actual field in 2023, Bogaerts needs to be replaced at shortstop. There is a huge hole right now. Who will fill it?
Obviously, the name of Trevor Story comes up often, but he is certainly not the one who will take the job for the 2023 season. Doubts about his arm have been present for quite a while in Boston.
And that's despite being a shortstop in Denver and looking like an insurance policy signing with the Sox last year.
Internally, the name of Kiké Hernandex is circulating. That being said, we must not forget that this could create a hole in center field.
Otherwise, the club is evaluating the possibility of bringing Joey Wendle to Miami.
Joey Wendle is not a star and he might have a hard time filling Bogaerts' position in the hearts of fans. He's probably a guy who would be part of a rotation of players at the #6 position.
I don't know how far the Marlins want to let him go, but if so, he wouldn't be a silver bullet for the Sox. I also don't see another regular being traded of Wendle's caliber anytime soon.
Kike Hernandez? He's good in center field and taking him away would create a hole in a key position. It would be one step forward to take two steps back.
I have a feeling, by default, it will be Story.