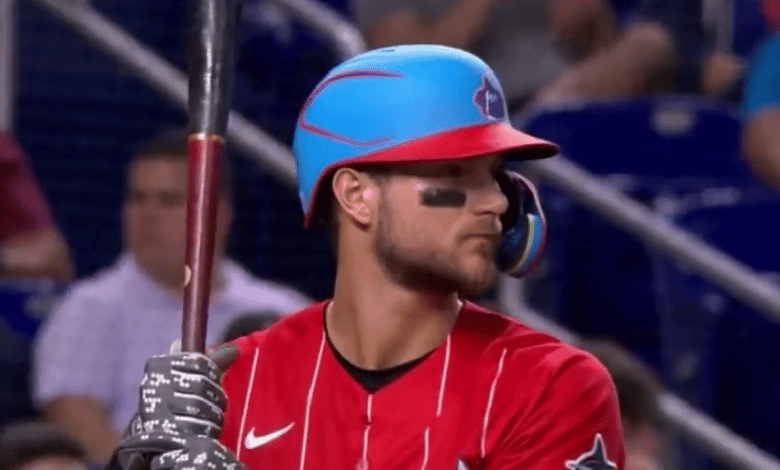 In the coming months, the World Baseball Classic will be in full swing. Several countries will face each other… and I have the feeling that the duels between the Americans and the Dominicans will be entitled to good baseball.
But above all, here, we will follow what is going to happen in Canada, especially concerning Quebecers.
And yesterday, on this subject, we had the assurance that one of the best baseball players in Quebec, Charles Leblanc, will be present at the World Classic next spring.
That's what he confirmed to journalist Benoît Rioux yesterdaywhile signing autographs for baseball fans in Laval.
Since the World Classic will take place during training camp, he will have to take time off from the Marlins' camp. It's part of the game.
But in fact, even if he wants to earn his place in Miami and he probably wants to impress his new manager (Skip Schumaker), going to WBC is excellent preparation.
Other than perhaps the Olympics, it's the biggest event in baseball in the world. There will be several great ball players in this tournament.

I'm really looking forward to seeing what it will bring.

–Charles Leblanc
Note that Quebec could have several representatives while guys like Abraham Toro, Otto Lopez, Édouard Julien and Phillippe Aumont, who is working to recover game shape for the occasion, are on the Canadian team's radar.
It could help catch the attention of baseball fans, especially if a guy like Leblanc was to play in the tournament. After all, his performance in Miami and his drive to improve in the offseason inspires confidence.
He has notably been playing in the Dominican Republic recently and he will also travel to California to perfect his art.
I can't wait to see him play in 2023.