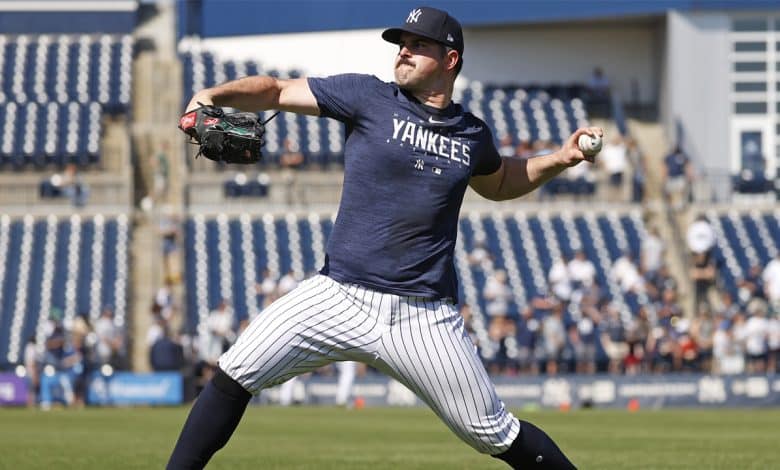 In the New York Yankees camp, we already knew that Frankie Montas was going to miss a good part of the 2023 season, if not all of it.
But now a new tile, or rather new tiles, fell on the head of the Bronx Bombers.
Indeed, their new acquisition fresh out of the oven, pitcher Carlos Rodon, will start the season on the injured list with a sprained left forearm. That's what General Manager Brian Cashman announced today.
The southpaw could return to action somewhere in April if all goes well. Rodon also admitted that he would play despite the injury if the stakes were high.
The latter will not be alone in observing his teammates well seated in the dugout, as relievers Lou Trivino and Tommy Kahnle will also start the campaign on the injured list, due to a sprained elbow ligament and a biceps tendonitis, respectively.
If the relief bullpen is well endowed and can make up for their loss, Rodon should not miss too much action, because after Gerrit Cole, Luis Severino and Nestor Cortes Jr., it is very thin in the starting rotation.
Domingo German and Clarke Schmidt will therefore have to raise their game a notch if the Yankees do not want to slip too much in the standings at the start of the season.