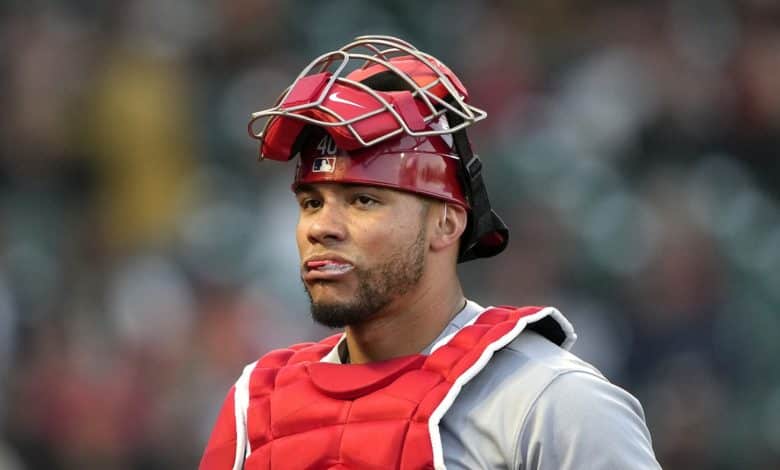 The Willson Contreras saga continues. After learning that it was not easy to replace the illustrious Yadier Molina behind the plate, the receiver was shown the way to the outfield and the hitter of choice.
But now things seem to be changing again. Indeed, according to the president of baseball operations for the Saint-Louis Cardinals, John Mozeliak, Contreras will not ultimately play in the outfield.
We won't put him in the outfield. I know it came out yesterday, but after talking with him, it's basically going to be more of a designated hitter role right now. I don't expect to see him as an outfielder unless there is an emergency. Everything was going fast yesterday.
That's a bit pricey ($87.5 million) for a prime hitter…
However, the goal of this plan is to keep Contreras' stick in the lineup, while improving the performance of Cards pitchers and improving defensive play behind the plate.
That doesn't rule out the possibility of Contreras returning to his natural position, however, according to Mozeliak.
There is light at the end of the tunnel to get back behind the plate. His hope is that he will have a chance to get back behind the plate. This is what we are going to work on. What we saw was a lack of confidence. With that, we've noticed a lot of confusing trends that we know we need to fix.
Not having him play in the outfield is the right move for the Missouri squad. Contreras can focus on improving his game as a receiver, not learning a new position.
Contreras can never replace Molina. He can, however, be inspired by it and thus become a better catch, something the Cardinals need right now.