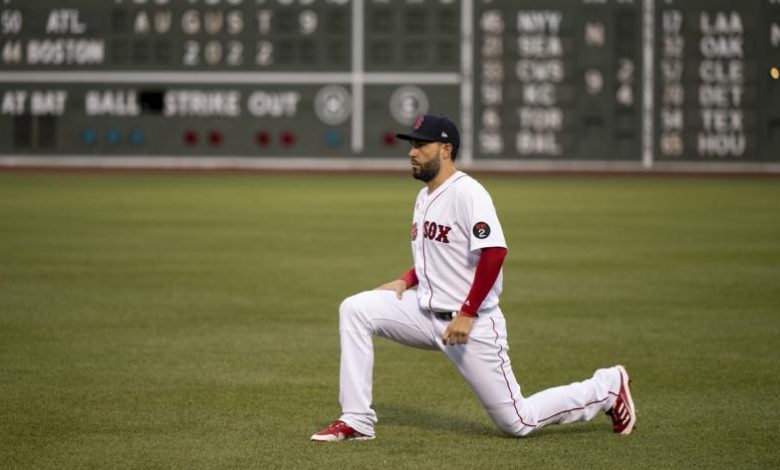 When Eric Hosmer signed his contract with the Padres five years ago, he received a partial no-trade clause. He couldn't block all transactions, but he could block some regardless.
It should be noted that he was a few months away, if he had not been traded this summer, from obtaining a complete one.
Why? Because a player who has at least 10 years of service in baseball, including five in a row with the same team, automatically obtains a no-trade clause. Going to Boston prevented him from fulfilling the second condition.
All that to say that Hosmer didn't have a full no-trade clause, which caused a stir when he refused to leave for Washington in the Juan Soto deal. It was finally Luke Voit who left to make room for Josh Bell at first base.
The Padres, caught in time and in turmoil, finally sent Hosmer to Boston with almost all of his salary (he earns, on average, $18 million a year). In fact, Boston pays him minimum wage until the end of his contract (in three years) and San Diego takes care of the rest.
For the Red Sox, it was a good deal. After all, the club were getting a good veteran who stabilized the first goal to end the season, but also for the next three years.
Of course, because the Red Sox have Triston Casas who will be aiming for a full-time position at first base, Hosmer might be too many. It would be easy to think that the Red Sox could trade him again, but know this: he now has a no-trade clause.
In his contract, it is stated that the veteran was entitled to a no-trade clause if he was traded, which happened.
Does that mean he can't be traded if the Sox (who are open to parting with him) want to send him elsewhere? Not necessarily since he could lift his non-exchange clause.
But what that means is that if Boston judges him too much and doesn't find a trade partner with him, he could simply be released.
From there, Boston would be responsible for paying him what he owes him (which is minimum wage), he could sign somewhere at minimum wage elsewhere…and the Padres would have the balance of the money owed to him on the terms of his contract signed five years ago.
If he has to leave, the Sox would rather trade him than release him, but that might not be possible. To be continued, then.