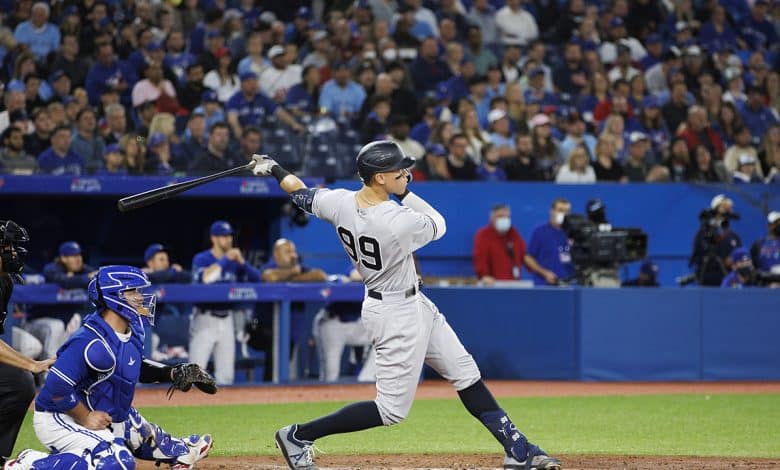 In 2022, Aaron Judge was arguably the best hitter in the sport. The Yankees outfielder, who won MVP, hit 62 long balls and was in contention for the Triple Crown throughout the year, but was edged out by Luis Arraez by only a handful in the batting average level.
We know the rest: Judge, who became a free agent in the following weeks, signed a pact of $ 360 million over nine years to stay in the Bronx, he who became the captain of the Yankees.
But clearly, last season Judge showed he's in a class of his own, especially when it comes to batting power. The outfielder topped all other home run hitters in MLB, outscoring his closest pursuer (Kyle Schwarber) by 14 long balls.
After such a big campaign, therefore, expectations are high for the Judge in 2023. But according to FanGraphswho went there with projections for the upcoming season based on his statistical model, Judge will respond to those and will again sit atop the league for home runs this year.
The site doesn't expect him to hit more than 60 again, but a haul of 44 home runs wouldn't be bad.
FanGraphs predicts that Judge will still have a relatively comfortable lead at the top, while his closest pursuers don't even reach the 40 long ball plateau.
Indeed, the site sees a triple tie for second as it projects a 39-home run season in Mike Trout, Pete Alonso and Vladimir Guerrero Jr., which would represent a nice comeback for the Jays star. .
Fernando Tatis Jr., who did not play last season and will miss the start of the next campaign due to his suspension, still ranks seventh, while FanGraphs projects a year of 35 circuits. That's as much as Austin Riley and Shohei Ohtani.
It is important to remember that these projections are not proof of everything and that many things can impact the production of the guys (no need to look beyond injuries, for example), but it is interesting to see how much the model of FanGraphs sees Judge dominating the Majors for homers for a second straight season.
Will it happen? I don't know, but let's say he remains a good bet, especially after his excellent 2022 campaign.
In short, we will see if Judge will be able to dominate his sport again this year, but the statistical projections seem more than optimistic at this level. That said, it's on the field that it's played, and spring can't come quickly enough for us to see the #99 of the Yankees terrorizing opposing pitchers.