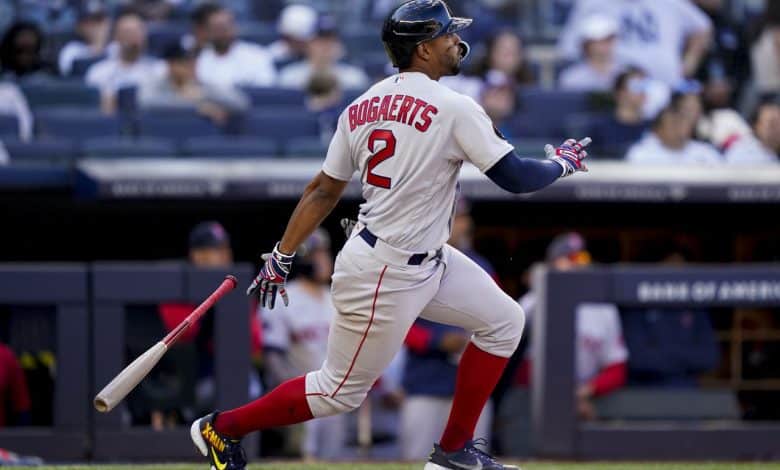 The 2022 season will not have been an easy one for the Boston Red Sox. After surprising in 2021, we expected to see them at the height of the playoff race this year, but aside from a big month of June, the team has never been able to really take off.
However, even if the campaign is over, there is still a huge file that awaits Chaim Bloom: the contractual situation of Xander Bogaerts. The star of the team will be able to leave his contract in a few weeks, which would make him a free agent.
The Red Sox, who kept him at the trade deadline, would therefore lose him without getting anything in return.
That said, the team has every intention of encouraging him to stay in town. At least that's what Chaim Bloom says, making it his #1 priority.
Bloom recently told the media that he wanted to begin negotiations with Bogaerts as soon as possible and that his goal was to make him a long-term member of the Red Sox.
On the other hand, behind the scenes, the process would have already started for a little while already. According to Boston Sports Journalthere would have already been a few meetings during which Bogaerts, Bloom and John Henry (the owner of the team) were present. Scott Boras, Bogaerts' agent, was not there.
However, these meetings were not necessarily big negotiations on the financial level. They were mainly aimed at demonstrating to Bogaerts that the team wanted to keep him. We are talking about fairly informal meetings, basically.
Will Bogaerts end up signing for Boston in the long term? I still think the Dodgers will go after him if Trea Turner ends up leaving, but clearly the Red Sox seem to be serious about it.
And if anyone will watch the process with a keen eye, it's Rafael Devers, who is also likely to negotiate with the Red Sox this winter before becoming a free agent at the end of the 2023 season.