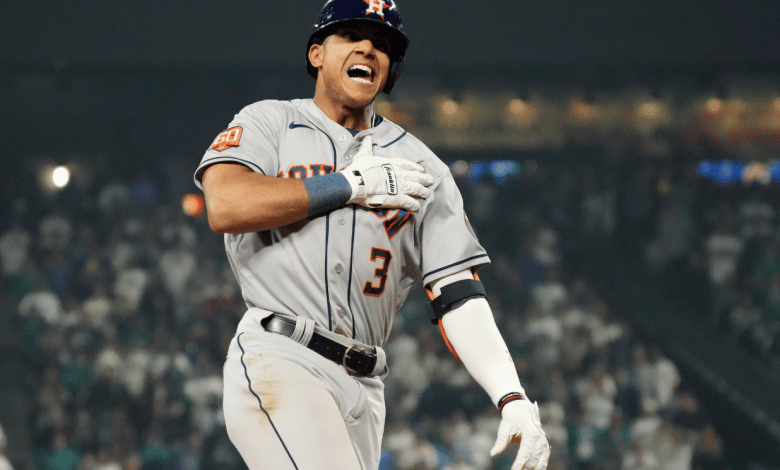 At 4 p.m. this afternoon, the Mariners saw Felix Hernandez take the ceremonial pitch of a first playoff game in town since 2001.
Who would have thought that more than six hours later, the game was still going to be 0-0?
After 17 innings, it was still 0-0. Teams couldn't buy quality hits and pitchers did the job.
17 rounds of series without any point, it's a record.
It was finally in the 18th inning that Jeremy Pena (replacing Carlos Correa this year) decided that Yordan Alvarez wasn't the only one who could hit big home runs for Houston.
And in 18th, he did this.
It was finally Robbie Ray who came to finish the game afterwards and the Mariners were unable to score late in the game. This eliminated the Seattle roster.
This is the second club (Atlanta) that has packed up today… so far.
The Astros are going to the championship series for the sixth straight year. The seasoned squad beat the Mariners in the playoffs for the first time since 2001.
Experience made the difference…even though Pena is a rookie.
The first playoff game in Seattle in 21 years was therefore not what was expected, but Seattle was looking for experience in droves.
Officially, the Astros won in three games. That said, if you had said Astros in 4, I invite you to consider that you are right since today, the Astros played the equivalent of two games.