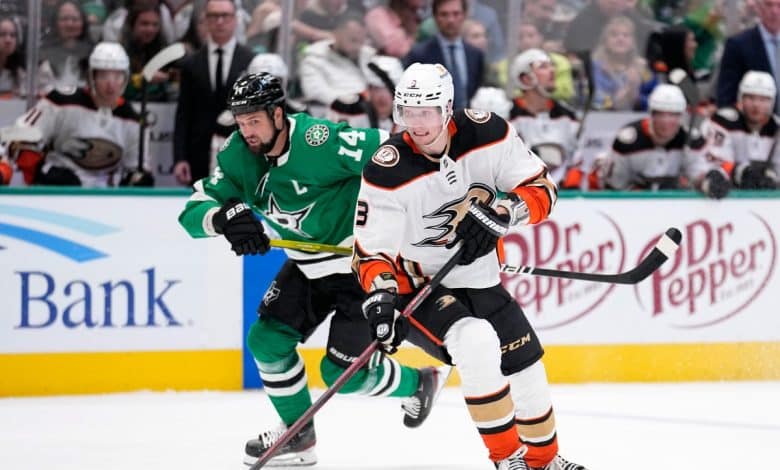 The Tampa Bay Lightning have already traded several of their draft picks from the next three auctions, but the 2020 and 2021 Stanley Cup champions are said to still be active.
Frank Seravalli, of DailyFaceoffsays Tampa is currently trying to make a trade work for him to get John Klingberg from the Anaheim Ducks.
Financially, the transaction would become possible if Anaheim agreed to take on Philippe Myers' contract, in addition to finding the collaboration of a third club to absorb part of the Swedish defender's salary.
In the morning, Lightning demoted Darren Raddysh to the American League with the Syracuse Crunch.
This maneuver allows DG Julien BriseBois to have almost $1.27 million available under the salary cap, three hours before the deadline for transactions.
Raddysh has only played one game with the Lighting this season, and 50 games with the Crunch.
Calls for Jordan Greenway
Seravalli also adds that the Seattle Kraken remains on the lookout for the Klingberg file.
And even if he is considering adding the offensive back, Kraken general manager Ron Francis is still considering the possibility of parting with either Carson Soucy or Will Borgren.
"He potentially wants to capitalize on the fairly seller-friendly market when it comes to defenders," Seravalli clarifies.
Where will JVR end up?
After a record 41 players traded before the NHL trade deadline, there's reason to believe many teams will be quiet by 3 p.m. Friday.
"There are still players available who can help [une équipe qui prétend au titre]but I don't think it will be sparkling," agreed our collaborator Pierre LeBrun, during his first appearance of the day on the RDS special Transactions.
LeBrun noted, however, that a few talented forwards remain in the market, starting with Philadelphia Flyers winger James van Riemsdyk.
General Manager Chuck Fletcher has been quiet so far, but it's obvious he'd like to liquidate "JVR". who is currently, at 33, the last year of his contract.
"According to my information, the Vegas Golden Knights and the Winnipeg Jets were talking to the Flyers last night. We'll see where it goes," said LeBrun.
Chris Johnston of TSN says the Seattle Kraken are also interested in welcoming van Riemsdyk, and that Fletcher's asking price is a third-round pick.
Among the interesting cases, LeBrun highlighted the audacity of the Canucks, who continue to surprise with personnel movements that were more or less expected.
" [Patrik Allvin] discussed JT Miller with some teams over the week, but it didn't work out. I don't think that's going to happen, with his new contract starting next season, but you never know."
LeBrun also pointed out that a trade involving Brock Boeser remains a possibility. The latter is in the first season of a three-year pact with an annual value of $6.65 million.
"In the current market, with the salary cap, it can be difficult to trade this kind of contract," he recalled.
Dorion back to work
Hours after the Ottawa Senators newcomer played his first game, a 5-3 victory over the New York Rangers, their GM is back to work.
According to Bruce Garrioch, of post mediaDorion got back to work early Friday, on the lookout for the possibility of making one final trade.
Garrioch isn't ruling out the Sens making a final trade in an effort to add some depth down the stretch.
"What's happening with the team right now is quite special. It would take a very hard offer to refuse for Cam Talbot or Austin Watson to leave. After all, this team is in a playoff race," Garrioch wrote.