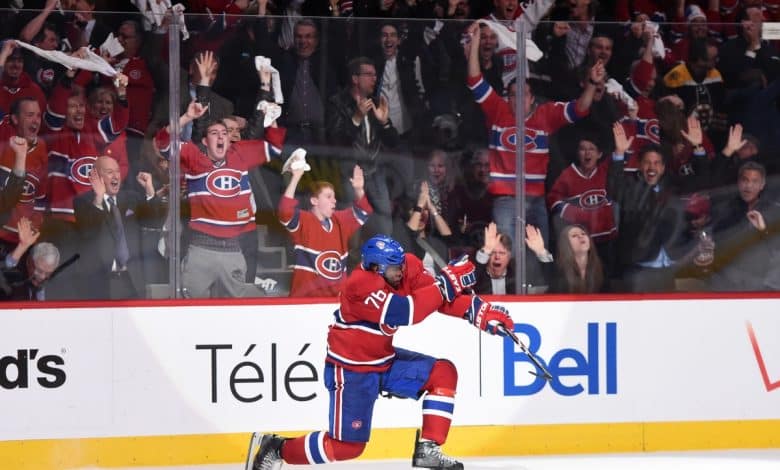 The Canadiens will honor former defenseman PK Subban, who spent six seasons in Montreal, before the game against the Nashville Predators on Thursday night.
The newly retired, now a television analyst, influenced several young teenagers who grew up and find themselves today in the current locker room of the team.
21-year-old defender Arber Xhekaj is one of them. He remembers, among other things, having seen Subban play when he wore the colors of the Hamilton Bulldogs, previously the school club of CH.
"I think a lot of guys were watching him do it. It was flashy and talented, with a big shot from the point, and he had to style. I watched him a lot," he explains.
"I find that there are not so many defenders who tried the maneuvers he was doing, with spin-o-rama and so on, with one hand on the stick…"
"He was the most outstanding defenseman one year, and he was a big influence on hockey. "
Both he and Johnathan Kovacevic emphasized that Subban was an example of authenticity.
"He was one of a kind and he wasn't afraid to show it. It was also huge for the sport, to encourage us to be ourselves," Xhekaj aptly pointed out.
"He was a crowd favourite. He has done a lot for the city of Montreal, not only on the ice, but also thanks to his gifts," added Kovacevic. "He brings a lot of energy, passion and charisma to this sport, and that's what attracted a lot of people. He was authentic on the ice and continues to be so off the ice as well. "
Michael Pezzetta, on the other hand, has connected with Subban sartorially and he tries to occasionally add a quirky touch to his outfit.
"He paved the way for a lot of guys in terms of dress style too. He is one of the first to appear like this. I have respect for that. I saw him a few times in Montreal and he always has clothes funky and a whole style. "
Selected 43rd overall by the Habs in the 2007 draft, Subban, 33, announced his retirement in September after 13 seasons in the NHL. He had 115 goals and 467 points in 824 regular season games, in addition to 18 goals and 44 assists in 96 playoff games. He won the Norris Trophy as the league's best defenseman in 2013.
Subban will be accompanied by a very large family delegation for this ceremony and he will meet the media during the first intermission.
The organization also wishes to honor Andrei Markov, who really marked the history of the team. Only Larry Robinson has scored more points than him as a defenseman in a Canadiens uniform.