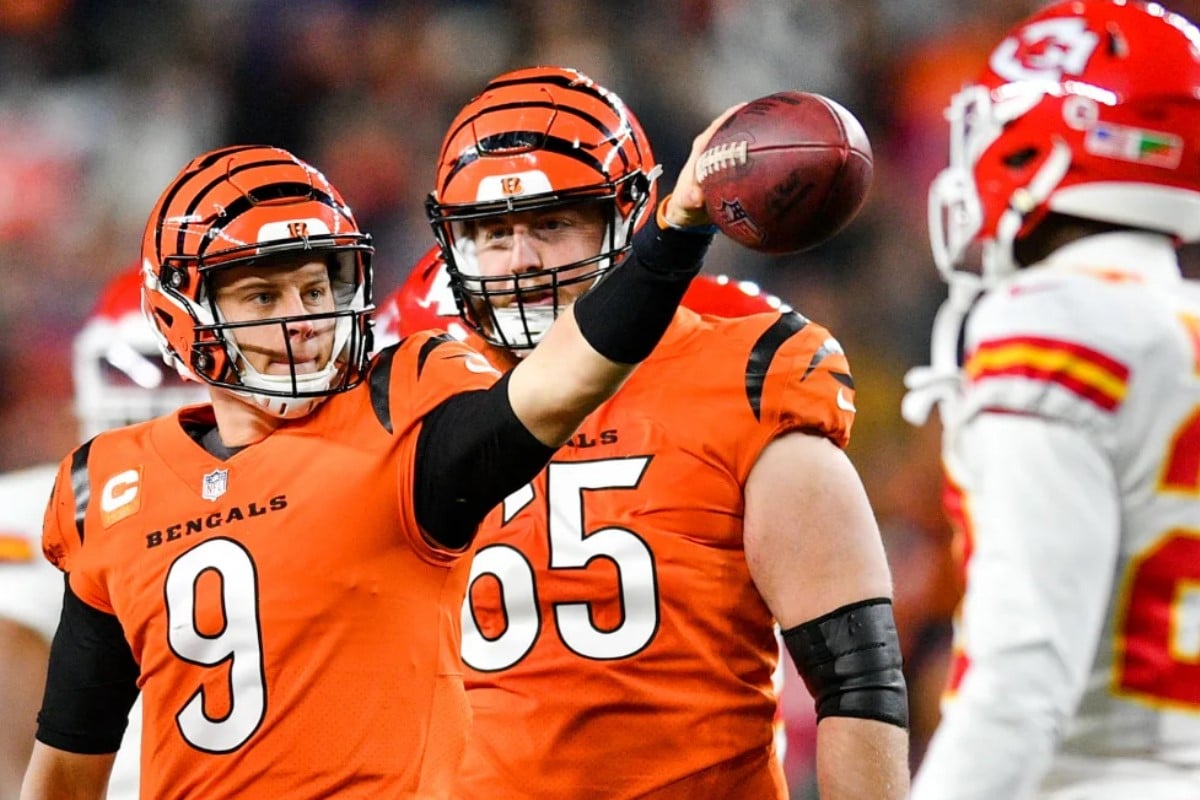 Deshaun Watson is (well) rusty
It had been almost two years since Deshaun Watson last played. And yesterday, during his big return to his former lands of Houston, it was seen.
The new Browns starting quarterback, who replaced Jacoby Brissett after serving his 11-game suspension, finished with 131 passing yards (at 12/22) and one interception, all without a touchdown. Suffice to say that it is not thanks to him if Cleveland managed to win with the Texans.
Whistled from beginning to end by many Houston fans, Deshaun Watson has a long way to go to find his best level and leave the accusations of sexual harassment behind him…
AJ Brown had a vengeful spirit
In the Eagles' convincing 35-10 victory yesterday, Philadelphia wide receiver AJ Brown played his first game against his former team the Titans. Results ? 8 receptions, 119 yards, 2 touchdowns, and 1 nice revenge for the one who was transferred to Philly on Draft night.
"This game meant a lot to me. I'd be lying to you if I said I didn't circle that game on my calendar. »
We want to believe you AJ, we want to believe you.
Aaron Rodgers still master in Chicago
Even though the Packers are struggling this season, even though Aaron Rodgers is no longer playing at an MVP level, some things don't change. When the star quarterback from Green Bay moves to Chicago, he walks away with the win.
Without being exceptional either and even if the hero costume is for young Christian Watson, Rodgers reminded Bears fans that he was still the boss of Soldier Field, the one who helped the Packers achieve a big comeback. in the fourth quarter (18-0) to win 28-19.
Aaron Rodgers' dominance over the Bears continues.

◽️ 24-5 record
◽️ 66TD
◽️ 10 IN

The Packers defeat the Bears and move past Chicago to become the NFL's all-time winning franchise.

🎥 @NFLONFOXpic.twitter.com/SRT1uxyS0V pic.twitter.com/7yyvrqZjWS

— The Athletic (@TheAthletic) December 4, 2022
Joe Burrow's Bengals? You will have to go get them
The Bengals continue to rise very seriously in power. On a three-game winning streak heading into Sunday's clash with the Chiefs, Cincinnati followed that up with a 27-24 win over the best-record team AFC in a replay of the last conference final.
Joe Burrow is well protected and playing like an MVP, Ja'Marr Chase has made a great comeback alongside a once again valuable Tee Higgins, Samaje Perine continues to provide in the absence of Joe Mixon, and the defense has knew how to be decisive in manhandling Pat Mahomes.
When we know that Lamar Jackson was injured on the Ravens side (8-4 record, like the Bengals), we think that the AFC North will once again belong to Cincinnati at the end of the season. And when we see the form of the Bengals currently, we say to ourselves that it is indeed the entire AFC which could once again be controlled by the band at Joe Burrow in early 2023.
Jimmy Garoppolo out for the season, but not the 49ers
He was selected last in the 2022 NFL Draft. He had Trey Lance and Jimmy Garoppolo ahead of him. He was never supposed to guide the 49ers offense. And yet today it is Brock Purdy who is San Francisco's starting quarterback for the rest of the season.
With Garoppolo's injury yesterday, Purdy was called in to help and was pretty good against the Dolphins: 25/37 passing, 210 yards, 2 touchdowns and 1 interception for the rookie in San Francisco's 33-17 victory .
A necessarily positive sign for the 49ers, who give the impression of being able to overcome their injuries at the quarterback position. San Francisco's defense is one of the best in the NFL, there's a lot of talent around Purdy (Deebo Samuel, Christian McCaffrey, Brandon Aiyuk) and coach Kyle Shanahan must be able to put his young quarterback in good shape.
What if the Dolphins offense was overrated…
In full swing before their game against the 49ers this Sunday (5 straight wins, more than 30 points on average), the Dolphins came down from their cloud yesterday. Especially Tua Tagovailoa.
Despite a 75-yard touchdown on the first game of the game, the young Miami quarterback was imprecise (18/33, 295 yards, 2 TD, 2 INT, 3 sacks) and not very comfortable against the very good defensive squad of the 49ers. And to make matters worse, he injured his ankle in the fourth quarter.
A symbolic performance from the Dolphins' attack, which had wandered against weak opponents in recent weeks (Lions, Bears, Browns, Texans) but limited to only 17 points against San Francisco. Besides Tua, Miami also failed to impose a semblance of running play unlike previous games, and No. 2 receiver Jaylen Waddle finished with just 9 yards due in part to a leg glitch.
The Marcus Mariota experiment has to stop
The weeks follow each other and look alike for the Falcons. The ground game is efficient, the opponents are limited to around 20 points, but the defeats follow one another because of an aerial game that is far too weak.
Marcus Mariota did Marcus Mariota again yesterday against the Steelers (13/24 passing, 167 yards, 1 TD, 1 INT), condemning his team on an interception in the last minute of the game. What to consider a change of quarterback for the Falcons after their week of rest. In any case, this is what coach Arthur Smith suggested following Sunday's defeat, he who could decide to give rookie Desmond Ridder a chance.
Draws are… draws
They remain rare but since the rule changes in overtime, we see more and more of them. We are obviously talking about draws, which are aptly named.
Yesterday, in a split clash between the Giants and Commanders, the two teams left MetLife Stadium tied at 20-20. No winner, no loser, while this meeting was supposed to give us indications in the race for the Playoffs in NFC.
"I didn't know what to say to the team," Washington coach Ron Rivera said after the game. "It's frustrating to draw," added Giants kicker Graham Gano.
Mr. Roger Goodell, can we do something?
The Cowboys are armed enough, Odell Beckham or not
Free agent Odell Beckham Jr. is scheduled to visit the Cowboys this week, and for some an OBJ arrival in Dallas is the key to helping America's Team reach the Super Bowl this year. But given what we're seeing right now in Texas, a potential Odell signing looks more like a luxury than a necessity.
Yesterday, against a solid Colts defense this season, the Cowboys planted 54 points including 33 (!) in the last quarter (even if they were helped by the opposing turnovers). The ground game is still formidable, Dak Prescott is well back from his injury, CeeDee Lamb has established himself as a number 1 receiver, and Michael Gallup is gaining strength.
Enough to be very confident for the future, regardless of Odell's decision.
The Raiders in the race for… the Playoffs?
Losing seven of their first nine games, the Raiders seemed at rock bottom just three weeks ago. Since ? Three wins including two in overtime and a crucial one yesterday against the division rival Chargers. What to believe in the Playoffs for Las Vegas (5-7 record)?
When you see how much damage the Derek Carr – Davante Adams connection is doing and the current level of play of runner Josh Jacobs, the Raiders are in any case not good to take. And when we see their calendar (Rams, Patriots, and Steelers to come), we think that their good dynamic could well continue.
If so, Josh McDaniels' men will approach the seventh and final qualifying spot for the postseason, currently held by the Jets (7-5).