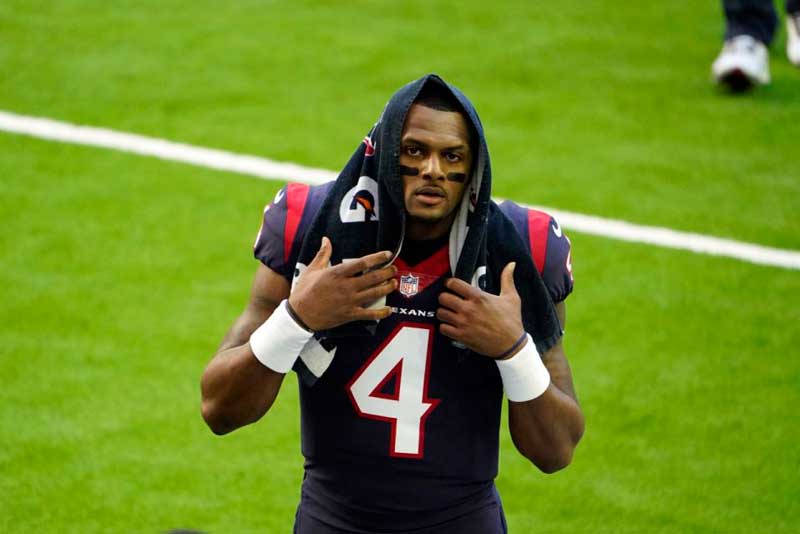 And now ? It's the only question left for the Seahawks the day after the transfer that will send Russell Wilson to Denver.
Select a quarterback with the 9th pick of the Draft? Play Drew Lock? Or…
According to Aaron Wilson (Pro Football Network), citing internal league sources, Seattle is interested in Deshaun Watson. Leaders should look at possible scenarios for bringing him into a trade.
An idea that immediately comes up against a mountain of pitfalls. First, there is obviously the legal situation of Watson. Absent from the field last season, the player accused of more than twenty sexual assaults must make his first civil statement on Friday, but he has already planned not to answer questions. At the same time, a grand jury must determine whether criminal proceedings should be initiated.
Then, contractually, Watson has a clause that allows him to oppose any exchange involving him. If the Seahawks want the quarterback, it will absolutely be necessary that the latter wishes to come and agrees to the transaction.
At 26, Watson an attractive sporting solution to replace Watson, already because he is 7 years younger. But things are far from being so simple.