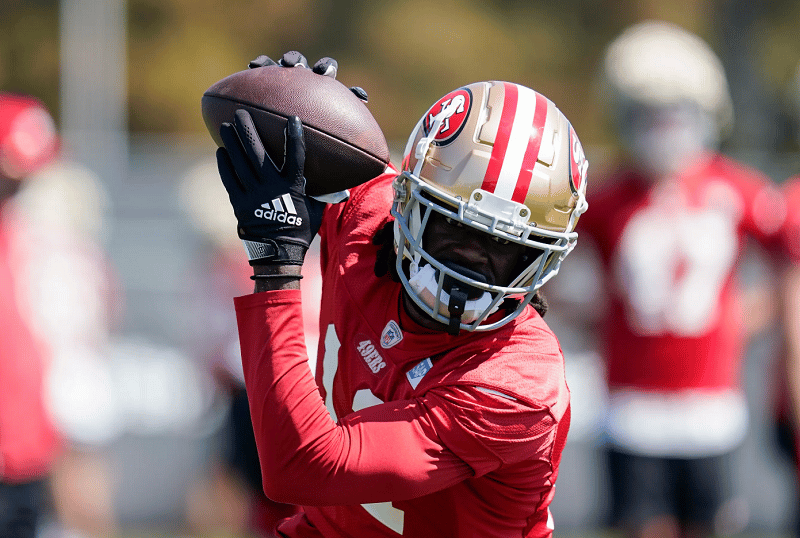 The Niners need to get their act together.
While San Francisco remained in contact with Kansas City, the 49ers suffered the law of the Chiefs in the last quarter time to finally lose 44 to 23. San Francisco left Seattle as the only team with a positive record in the NFC West.
Still, with one of the best defenses in the league and players like Deebo Samuel, George Kittle, Brandon Aiyuk and now Christian McCaffrey, gold diggers need to be able to look any NFL roster in the eye.
But mistakes killed the collective, with the last three possessions ending in a safety, a fumble, and an interception. A state of affairs that greatly annoys Aiyuk.
"I think we have too many impact players, really too many, to only score 23 points," the receiver told NBCSportsBayArea.com. "People can talk about the defense, but in the end we have to score more points than the other team. »

"We have to reduce the penalties, the errors. Each guy has to look in the mirror individually and take care of what he has to do on each action. If we do that, I think it will be fine for us. But until that's done, I don't see the results changing. »

"It must be a state of mind," Aiyuk added. "It must be something that everyone thinks about. Playing and performing, all week long, because at halftime it's too late. »
The Niners will try to rematch the Rams this week. A division duel against an opponent who has succeeded in recent years, during which they will probably try to incorporate more and more of a McCaffrey fresh from Carolina, and who is still looking for his marks with his new club.