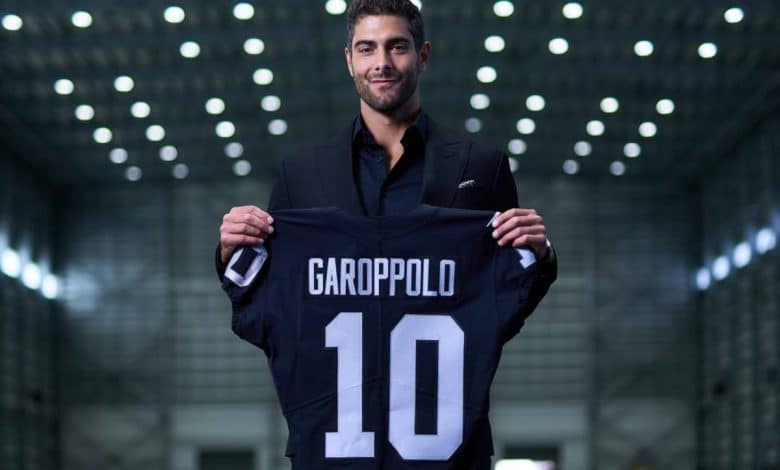 It's not the foot. This time, Jimmy Garoppolo did not even wait to play to inaugurate the operating theater of his new city.
We knew that the quarterback had injured his foot last December. The 49ers had not deemed it necessary to go through the surgery box. The Raiders saw the situation differently. The Athletic revealed on Thursday that the player's medical examination in March revealed that he was in dire need of an operation. The procedure therefore took place immediately.
It is moreover this discovery which delayed by one day its official signature and its press conference of presentation.
The hope now is that the player will be ready by the start of training camp at the end of July. In a press conference, Josh McDaniels did not really want to go into details, explaining only that the franchise will not rush the return of its new quarterback.
Only one full career season
While Derek Carr is on his two legs on the New Orleans side, the Raiders therefore discover life with Jimmy G. A life made up of expectations and fears.
Since reclaiming a starting job in 2017, Garoppolo has only played one full season. It was in 2019. Last year, he participated in 11 meetings before getting injured.
As a reminder, the Raiders gave a 3-year contract and 67.5 million dollars, including 34 million guaranteed, to Garoppolo.
Waiting ? The eternal Brian Hoyer, Aidan O'Connell and Chase Gabers are the quarterbacks who will provide spring training in Las Vegas. Davante Adams must be delighted.