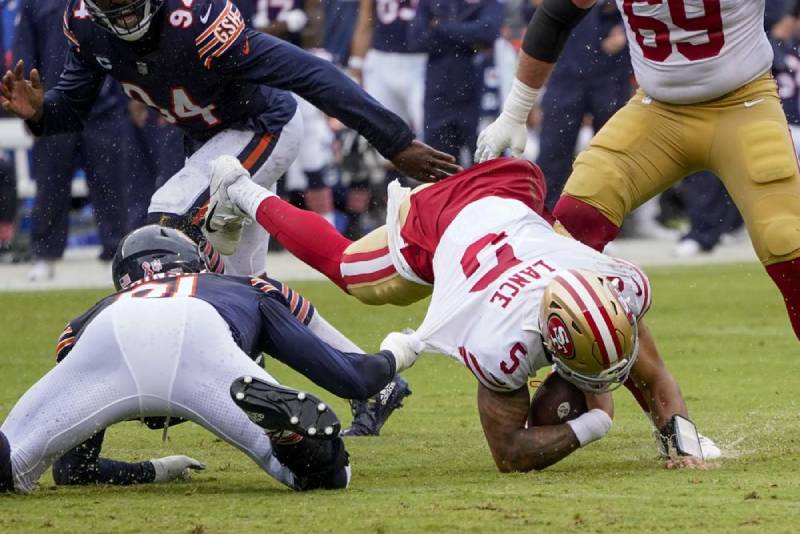 The San Francisco quarterback was caught up in the raging elements and strategy of his opponents.
Victorious against the 49ers in a deluge of water, the Bears had prepared their game plan well to counter Trey Lance.
The young pitcher was simply challenged to… throw the ball.
"What do you think he did?" He did shit," Jaylon Johnson told NBCSportsChicago.com. "We forced him to play quarterback. We knew he would hurt us on the ground, and everyone knew that at some point he was going to break free and run. But we forced him to play like a quarterback. "

"He's still a young guy and I think he'll be a good player for them (San Francisco). But it's too early. It has to evolve. We did exactly what we advertised. Force him to prove he's a quarterback. "
The Bears cornerback received the indirect help of pouring rain which did not facilitate the playing conditions. If the Niners ran a lot (37 times), Lance threw 28 balls, for only 13 completed passes, 164 yards, an interception and not a single touchdown. By comparison, Justin Fields threw just 17 passes, when his team also ran 37 times.