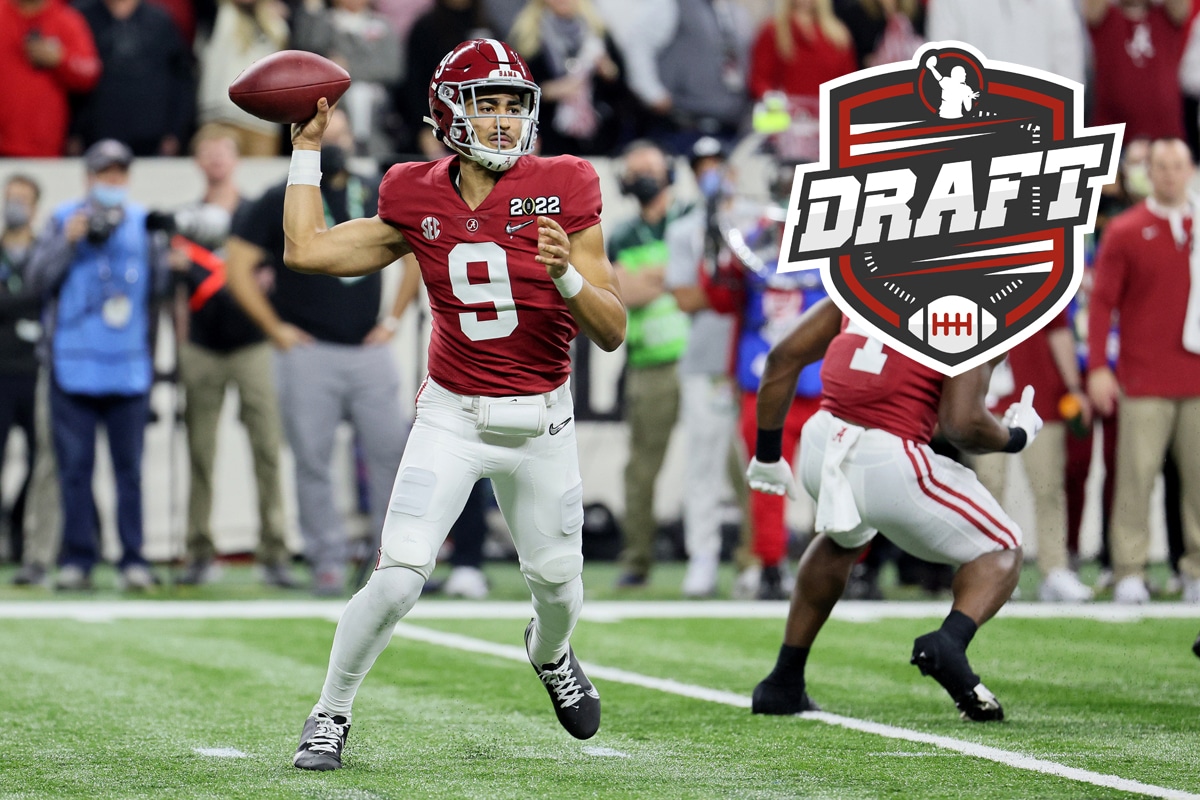 While waiting for the post-season draft sheets, the editorial staff of DNA of Sports offers you, every Tuesday, a spotlight on the future nuggets who will join the NFL in 2023.
Bryce Young
Born July 25, 2001 in Philadelphia
1m83 for 88 kilos
Quarterback, Alabama, junior
After having waited behind Mac Jones (Patriots) in 2020, Bryce Young showed all his qualities in 2021: 4872 yards thrown, 47 touchdowns for only 7 interceptions! Elected best at university level last year, he is playing his 3rd season, the one in which he was to confirm: mission accomplished and hands down!
A passer from the pocket, he is today the favorite to be number 1 in the 2023 draft.
If I were a quality: making the right choice
What impresses most about Bryce Young is his ability to very often make the right choice. Calm in the engagement, he knows how to scan the field before executing the game called in the huddle (meeting of players before setting up). If the option considered is marked or if another one seems better then he changes his plan.
Although lacking in size, this does not prevent him from attacking all areas of the field. His ability to improvise allows him to escape pressure: he knows how to gain a little time by moving around, while keeping his eyes on the field.
Very rarely, the observer can say to himself "but why didn't he do this? ". Short game or long game, planted on its supports or by moving in the pocket, the ball leaves at the right time and in the right place. A quarterback must have several qualities and the first of all is his decision-making: level decision-makingBryce Young offers the best profile since Joe Burrow with LSU in 2019.
If I was a flaw: wearing leather
Mobile in the pocket, Bryce Young is not one to gain yards by running. It is probably better this way: his "frail" size could not withstand the shocks of Sundays in the NFL.
If he has shown it more this season, Bryce Young is and will never be a winning quarterback for yards on the ground. But occasionally, he knows how to escape the pressure and win a first attempt by running. Close to goal linehe can also go there, after a fake delivery to the runner.
If I was an NFL player: Drew Brees (ex Saints)
Similar templates and very close playing characteristics: Young, however, has a long way to go before being legitimate in the same sentence as a future Hall of Famer like Drew Brees.
But like the NFL retiree, he's a terrific game manager from the pocket. Much more athletic than his elder brother, Bryce Young is a dynamic, reliable and creative playmaker.
If I were a draft pick: top 3
The 2023 vintage is dominated by two high-level quarterbacks. CJ Stroud (Ohio State) offers a larger physique and a great ability to attack depth. But smart, hardworking and at the game made for the pros, Bryce Young is the more reassuring of the two.
His talent is such that a franchise could trade draft picks to be able to select him. If he had 10 centimeters and 20 kilos more, you would hear about "generational quarterback"!
If I were an NFL team: Houston Texans
Because they are the favorites to get the first pick of the 2023 draft. Because Davis Mills is a good player but no more, he is even a substitute currently.
Behind an advancing offensive line, Bryce Young could put the Texans back on the map. With runner Dameon Pierce and future targets such as Nico Collins and Brevin Jordan. He would also find his number 1 receiver of 2021 there: John Metchie.