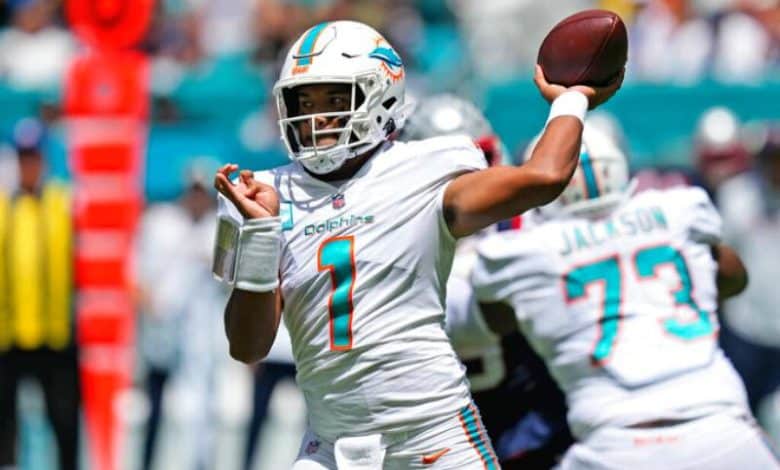 Miami should count on its starting quarterback for the 2023 offseason
According to NFL Network's Ian Rapoport, Tua Tagovialoa is no longer on the league's concussion protocol.
The Dolphins quarterback has met with several doctors. The latter confirmed to him that they were confident that they could resume football next season.
As a reminder, Tagovailoa missed the last 2 regular season games and the Dolphins' only playoff game against the Bills since he was diagnosed with a concussion for the 2nd time this season.
In addition to finally being out of concussion protocol, Tua Tagovailoa is also eligible for a contract extension with Miami. But before, the future will tell us if the Dolphins will lift the 5th year of his rookie contract.
This season, Tua Tagovialoa has thrown 25 touchdowns for 8 interceptions with 3,548 passing yards.