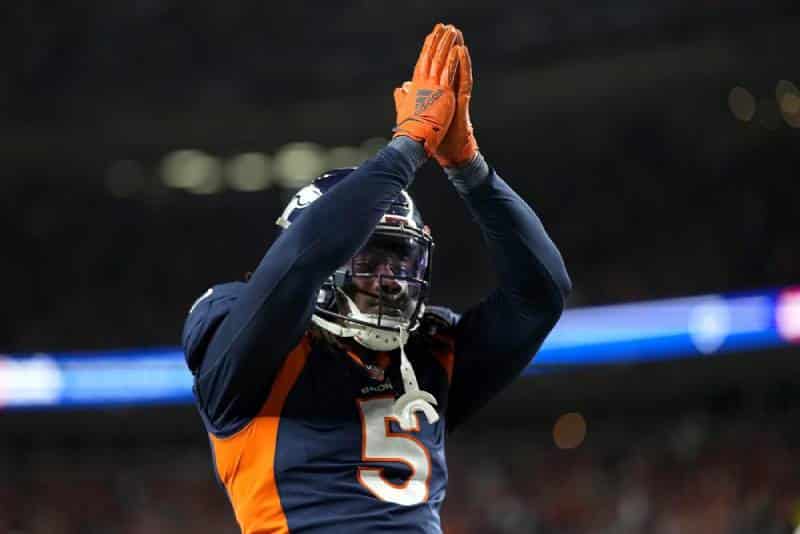 Denver Broncos (2-1) – San Francisco 49ers (1-2): 11-10
With Russell Wilson (20/33, 184 yards), Denver had to have an attractive attack, full of quality targets. For now, the beautiful game is still waiting. Because it is not thanks to the attack, but in spite of the latter that Denver is essential.
This Sunday, the Broncos punted nine times after only three attempts. It was not until the last action of the first quarter, on their fourth offensive, to see them win a first down. Only one of their offensive was finished. The one needed, 4 minutes 10 from the end, when Melvin Gordon (12 races, 26 yards, 1 TD) scored both the touchdown and then the two-point conversion, to put his team in front (11-10).
The 49ers did have two more chances, but they too were uninspired, and both of those attempts produced an interception and a fumble.
D-Fense?
261 yards gained by the Broncos. 267 for San Francisco. The running record is thin in an NFL that is supposed to be more offensive than ever. Faced with the mediocrity of the Broncos, Kyle Shanahan's men could have taken off. Especially since they got off to the best start with a touchdown from Brandon Aiyuk in the first quarter (0-7). It will finally be their only passage in the end zone of the evening. The fault in particular at a 1/10 for the third attempts.
Thanks to a 55-yard field goal from Brandon McManus, Denver reduced the gap. The score is 7-3 at the break for San Francisco. We have already punted ten times in total.
Room for clumsiness
After the punts, the attacks spice things up with mistakes. Jimmy Garoppolo (18/29, 211 yards, 1 TD, 1 int) loses a fumble. On the following series, he loses his lucidity and goes out to the back of his end zone. A safety (5-7)… which saves him! Because his pass was intercepted by Bradley Chubb, who believed for a few moments to have scored. On the same action, Trent Williams injured his ankle. When it doesn't want…
Denver grapples but does not conclude. McManus misses a kick. And the Niners register one to regain some air (5-10). But Gordon ends up scoring the winning touchdown, and the last two ball losses end up burying San Francisco.
There have been fewer penalties and approximations in the organization, but these Nathaniel Hackett version Broncos continue to skate. Yet here they are with a positive record of two wins for one defeat.