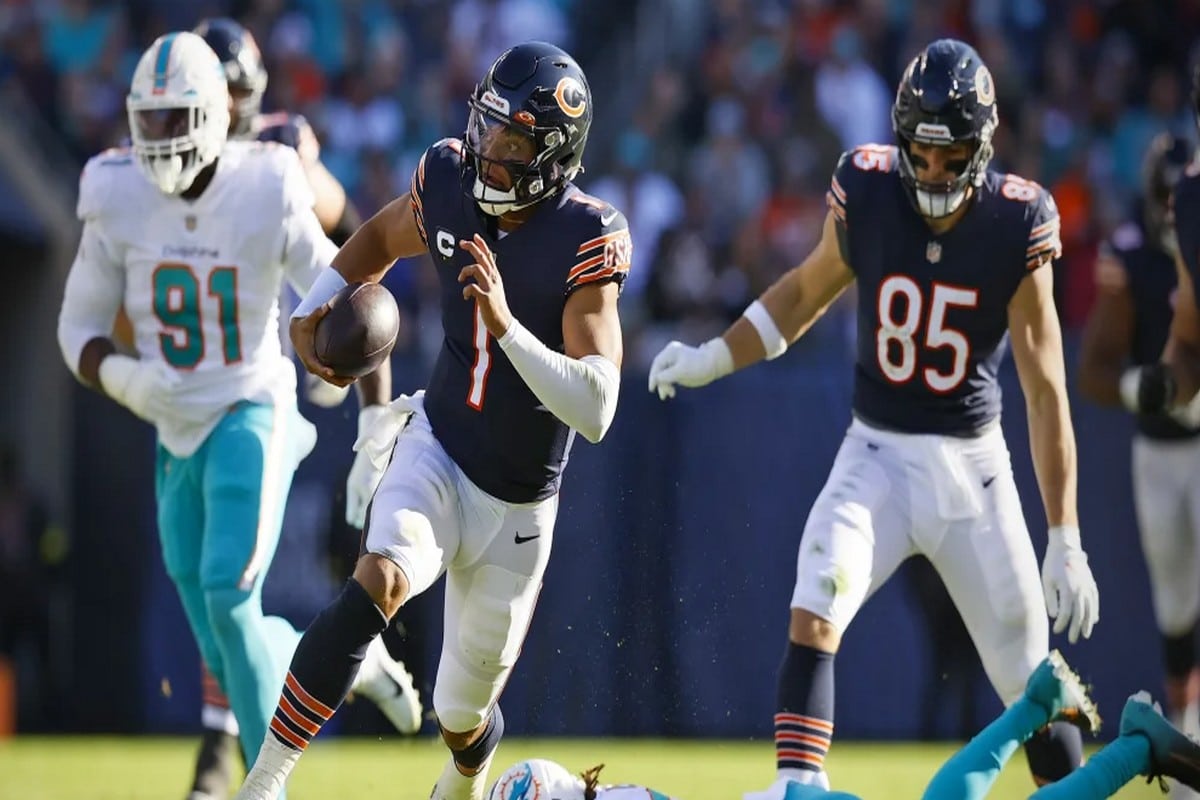 It's rare enough to point it out, the NFC North is in the spotlight.
Who said NFC North wasn't competitive? This week Justin Fields for the Bears and Kerby Joseph for the Lions win the NFC Offensive and Defensive Player of the Week, respectively. Well, the first city lost, and the second won… against another NFC North team.
The Chicago quarterback used his legs to shine, while the Detroit safety twice intercepted the defending MVP. Invaluable in positioning his team on the field against the Rams, Buccaneers punter Jake Camarda is named for the special teams.
For the AFC, there are much better known names. Veterans Justin Houston and Joe Mixon are rewarded for their breakthrough performances. At 33, the Ravens linebacker martyred Andy Dalton. The Bengals running back signed the best game of his long career, notably scoring 5 touchdowns. For special teams, Cameron Dicker, the Chargers kicker, is nominated thanks to his kick of the winner late in the game against the Falcons.
NFC Conference:
– Offensive: Justin Fields (QB, Bears), 17/28, 123 yards, 3 touchdowns; 15 carries, 178 yards, 1 touchdown.
– Defensive: Kerby Joseph (S, Lions), 10 tackles, 3 passes defended and 2 interceptions.
– Special teams: Jake Camarda (P, Buccaneers), 6 punts, including 4 inside the opposing 20 yards.
AFC Conference:
– Offensive: Joe Mixon (RB, Bengals), 22 carries, 153 yards, 4 touchdowns; 4 receptions, 58 yards, 1 touchdown.
– Defensive: Justin Houston (LB, Ravens), 3 tackles, 2.5 sacks and 1 interception.
– Special teams: Cameron Dicker (K, Chargers), 2/2 on extra points and field goals including the winning one.