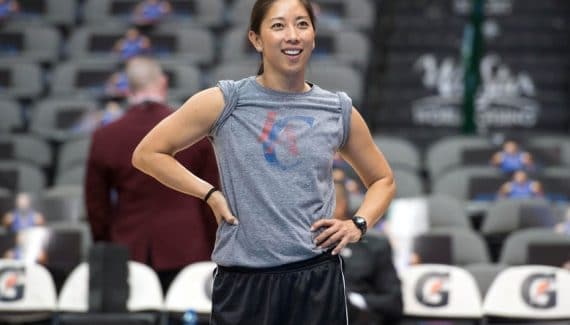 In full preparation for the upcoming WNBA season, Becky Hammon pulled off a great catch by announcing the arrival of Natalie Nakase, from the Clippers, within her staff.
"I am very happy to add Natalie Nakase to my Aces staff. Natalie brings extensive experience at the professional level in scouting report writing, match planning, video work and player development. She has worked under and with some of the best. His work ethic, drive, passion for basketball and people will be invaluable to our entire organization.", said Becky Hammon via a statement.
Natalie Nakase has been with the Clippers for almost ten years. She first arrived there in 2012 as a trainee when the first team was led by Vinny Del Negro.
She then became a video coordinator on Doc Rivers' staff before spending a year with the Agua Caliente Clippers' G-League roster as an assistant to Casey Hill in 2017. in charge of Clippers player development.
Natalie Nakase also had two other coaching experiences, in Germany and Japan.
"Becky is our leader in this empowering organization, and I look forward to supporting her. The Las Vegas Aces epitomize talent, hard work and fierce competition. I am grateful for this opportunity and would like to thank Nikki Fargas (President) and Mark Davis (Owner) for welcoming me into the family"she mentioned following this announcement.