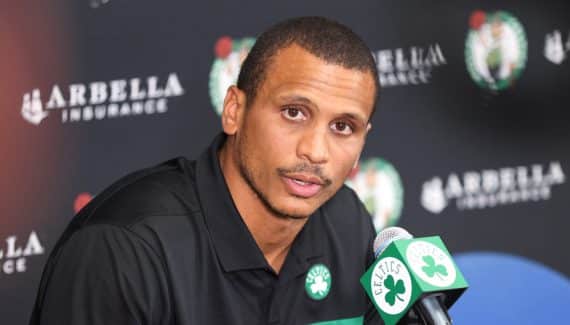 It was just a preseason game, but for the Celtics it was like no other. This Sunday, in front of their audience, Jaylen Brown and his teammates discovered the coaching of Joe Mazzulla, until then Ime Udoka's assistant. Without much experience, the 30-year-old welcomed the 41 assists from his players, and of course the large victory (+41 against the Hornets).
"I felt like I was coaching a great team that wanted to win" reacted the interim coach. "Our guys tried to apply themselves, they gave their all, and we have a lot of videos for the future. So it's a question of balance. It's a balance between what we've done well, but at the same time, that doesn't count because we're looking to improve".
"It's not someone who is going to talk to you too much"
As for his coaching method, it is the newcomer Malcolm Brogdon who details it. "It's not someone who screams and shouts" highlights Boston's 6th man. "He is very thoughtful and very direct. He's not someone who is going to talk to you and tell you too much because he wants you to have a clear mind when you step onto the pitch. He's going to be very direct and very honest with what he expects of you, which I think is all an NBA player expects from a coach. »
For Joe Mazzulla, it is a privilege to find himself, at 34, at the head of a candidate for the title.
" It was fun to coach, and I'm just grateful for that. As I said before, it's lucky because it's the Celtics, and because I have the opportunity to coach a bunch of great players and great personalities. Few people have this opportunity, and more than anything, I'm grateful. »