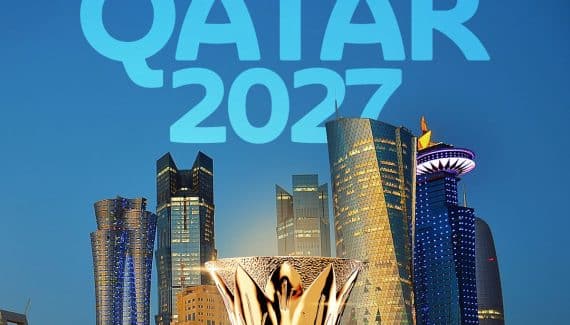 After hosting the World Athletics Championships in 2019 and the Football World Cup in 2022, Qatar achieves the pass of three, since FIBA announces that the country has won the hosting of the 2027 World Cup of basketball. This is the first time that this competition will be organized in the Middle East.
" The Central Board was impressed by the application of the Qatar Basketball Federation. I would like to congratulate them on behalf of the Board of Directors for the quality of the work they have already done to put this application together. said FIBA ​​President Hamane Niang.
Facilities already built
FIBA was won over by the elements related to the compact geographic nature, the unique flexibility with scheduling tournament venues to better serve fans, as well as the focus on sustainability. Logistically, all sites are less than 30 minutes from each other. Another strong point: all the facilities already exist, and Qatar has promised a carbon-neutral event.
" Having all 32 participating teams based in one city will provide a unique opportunity for fans to personalize their World Cup experience by accessing more matches than at any other World Cup in the past twenty years. said Andreas Zagklis, FIBA ​​Secretary General.