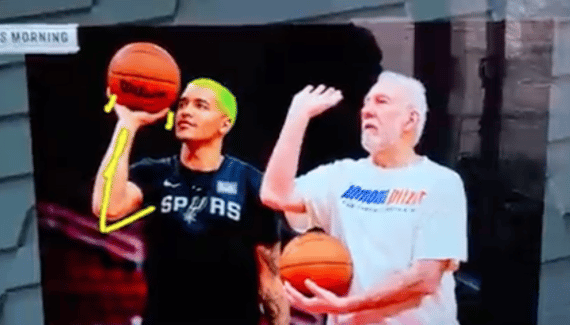 In the NBA, there are many awkward interiors on the free throw line, but few dare to change their routine to try to remedy it. Recently, we remember, for example, Tristan Thompson, who at the dawn of his third season, in 2013, had chosen to change his shooting hand for free throws, moving from left to right in an attempt to improve his percentage of success.
This week, Jeremy Sochan offered a new scenario: keep his strong hand, the right in his case, but remove the "guide" hand. Indeed, on the night of Monday to Tuesday, on the occasion of the Spurs' trip to Houston, we were able to see the rookie from San Antonio try one-handed shooting on the free throw line!
A strategy that clashes but which is in fact quite easily explained, when we look at the percentage of success of the Polish strong winger in this area since the start of the season: 43%! A very big weak point in the game of the former Baylor, even if his volume of shots is ultimately very low, with only 1.2 free throws attempted per game.
But as the saying goes, "prevention is better than cure", so Jeremy Sochan prefers to take the bull by the horns in his first year. A wise decision, regardless of the convincing results or not that this change will produce, when we know, backed by history, how certain interiors have absolutely never progressed over the years, in the exercise of the free throw.
In any case, the 10th choice of the Draft 2022 has the support of his club in this quest for address, like his coach Gregg Popovich, who even helped him to refine his gesture, before the meeting against the Rockets .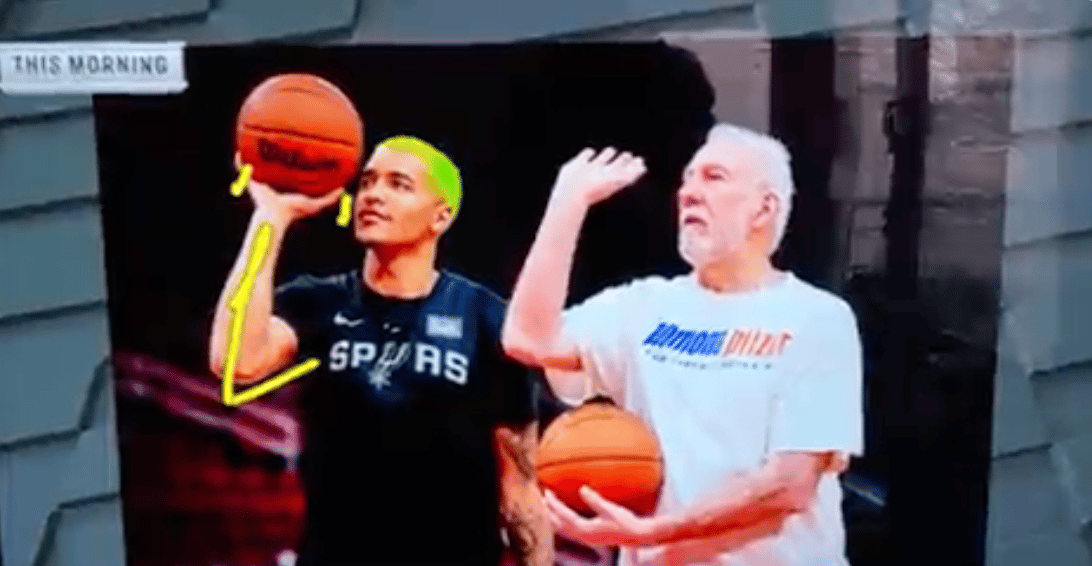 " A player cannot be afraid to go over the line. You have to stay aggressive, try to attract fouls. And when the first few start to come in, then it just flows", thus concluded Doug McDermott, who encourages his young teammate to continue his efforts, he who has a nice 82% career success in the exercise. " I think he will keep this routine. In any case, we believe in him. Brett [Brown] work with him a lot. »
Screenshot source: Twitter (@Pacuda)
Jeremy Sochan
Percentage
Bounces
Season
Team
GM
Minimum
Shots
3 points
LF
Off
Def
Early
pd
party
Int
bp
CT
Points
2022-23
SAN
24
24
46.2
18.4
42.9
1.2
3.0
4.2
2.2
2.6
0.8
1.5
0.5
7.5
Total
24
24
46.2
18.4
42.9
1.2
3.0
4.2
2.2
2.6
0.8
1.5
0.5
7.5