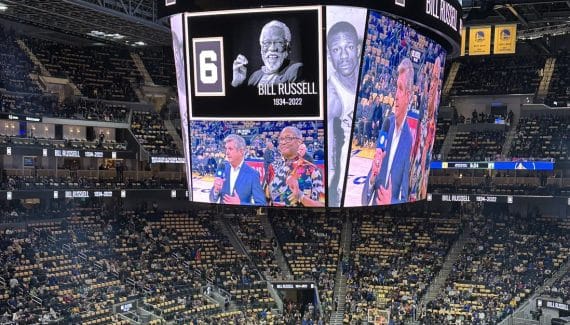 Before dominating the NBA with the Celtics during the 1960s, Bill Russell had learned his trade in the Bay Area. He and his family moved from his native Louisiana when he was eight to settle in Oakland.
Bill Russell walked the floors of McClymonds High School without panicking the counters. He was not recruited by the top universities in the country and ended up opting for the University of San Francisco.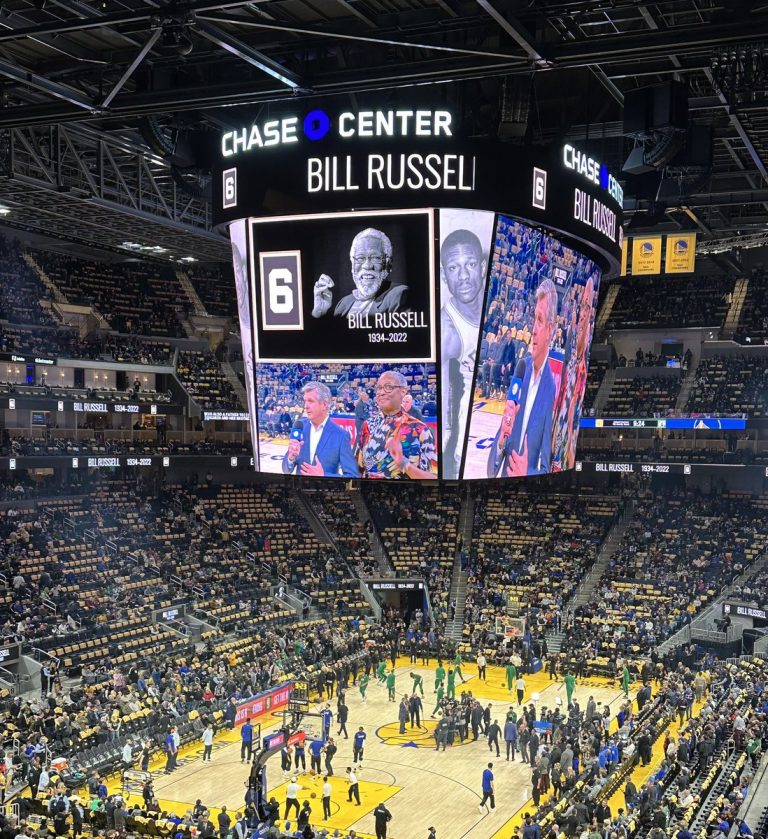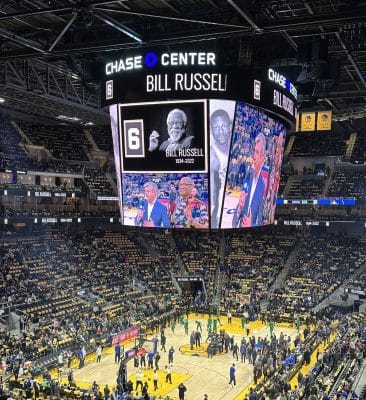 It is thus among the "Dons" of USF that the legend of Bill Russell took root. The pivot shaped his defensive fundamentals to lead his team to two college titles in 1955 and 1956, with an incredible 55-game winning streak.
"His number is going to be retired by the entire NBA but Bill was from Oakland and played high school and college here," explained Steve Kerr on the eve of the meeting. "Bill's name has a special meaning in the Bay Area. Like in Boston, he really had a special impact on the region. »
Before the meeting between Golden State and Boston, and in the presence of his daughter, the Warriors therefore paid a beautiful tribute to the legendary pivot of the Celtics by hanging his number 6 on the ceiling of the Chase Center, alongside the number 13 of his rival and friend. Wilt Chamberlain.
"We are proud of the legacy and impact that Bill Russell left in the Bay and throughout the NBA," recalled Steve Kerr.
Interview in San Francisco.