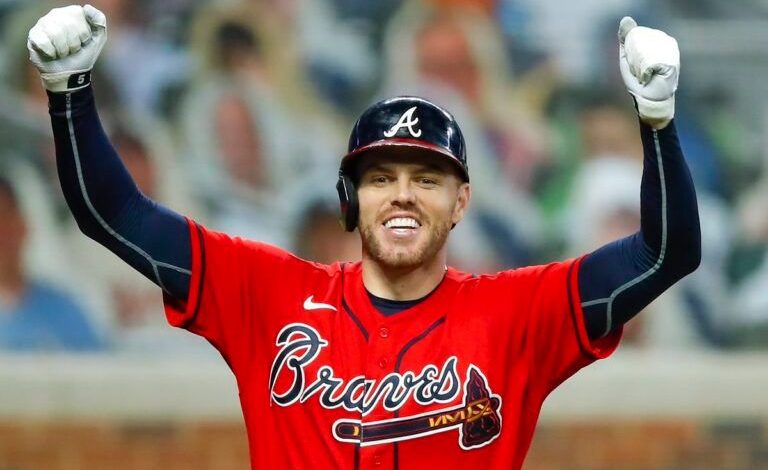 Braves fans, you're probably not going to like what you're about to read in this article. I apologize in advance.
We know that the situation of Freddie Freeman has caused a lot of ink to flow since the opening of the free agent market.
First baseman is one of the most coveted guys in MLB and a few big franchises are interested in his services, including the Yankees and Dodgers.
The name of the Jays has also appeared in recent weeks in his case.
The hope of fans in Atlanta was always to see him agree with the team on the terms of a new contract, but the whole thing may be difficult to achieve.
The Score network published a piece this morning, citing that contract negotiations between the star player and the Braves are not going so well that he could consider leaving.
Freeman was asking for a six-year, $180 million contract, while the Braves offered him a five-year deal valued at $130 million.
The difference is noticeable.
Freeman, 32, has spent his entire career with the Atlanta Braves since being drafted in the second round by the team in 2007.
He's been a crowd favorite for a few years now and was a mainstay of the team when the franchise last won the World Series in 2021.
We therefore understand how heartbreaking this separation could be for the fans, as well as the management.
His record will certainly be one to watch when the league and the players come to an agreement and the teams can once again be active, both in the trade market and in the free agent market.