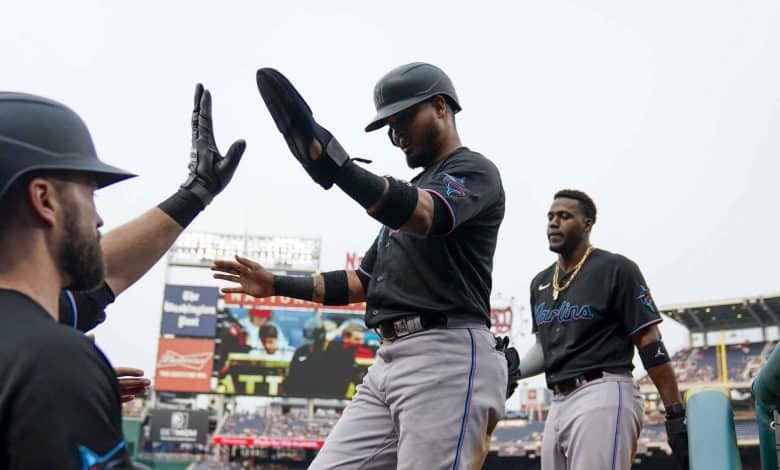 Last weekend, Luis Arraez was hitting .402, but the Miami Marlins second baseman suffered his first slump this season when he went no hits in three straight games in last week. Yesterday, against the Nationals in Washington, the Venezuelan had five hits in five appearances and he is now batting for .390.
No other player since Tony Gwynn (.394) in the shortened 1994 season has hit close to .400 in decades. After 70 games played, Luis Arraez, if he maintains the current pace, could get there.
Not being recognized as a power hitter, Arraez even allowed himself a two-run home run in his team's 6-5 win against the Nationals.
Champion batter in the American with the Twins in 2022, with an average of .316, Arraez demonstrates what an opportunistic hitter he is who knows how to put the ball in play and it is not the leaders of the Marlins who will s complain, those who acquired his services last January in a transaction that sent the starter Pablo Lopez and a few leads in Minnesota.
So far with his new team, Lopez is 3-3 with a 4.27 ERA.
More negatively speaking, Marlins starter Sandy Alcantara had another tough outing yesterday as he allowed five earned runs and ten hits to Nationals batters in five and a third innings of work. Alcantara struck out only one batter and was not involved in the call.
His ERA this season is 4.97, which is nothing compared to his incredible 2022 campaign, when he won Cy Young Trophy honors in the National League by posting an ERA at the time. 2.28.
Despite the failures experienced by their ace Alcantara in 2023, the Marlins (39-31) continue to surprise by occupying second place in their division, five games behind the Atlanta Braves. For the moment, they have a best second place in anticipation of the playoffs.
For his part, will Luis Arraez manage to imitate Ted Williams, who in 1941 was the last to maintain a batting average above .400? We wish him, despite the fact that a baseball season is often strewn with pitfalls and disappointments.
Bo Naylor is coming to the Majors.
A funny game took place last night.
Heavy loss of the Yankees yesterday against Boston.
Danny Jansen gave the Blue Jays the win yesterday.