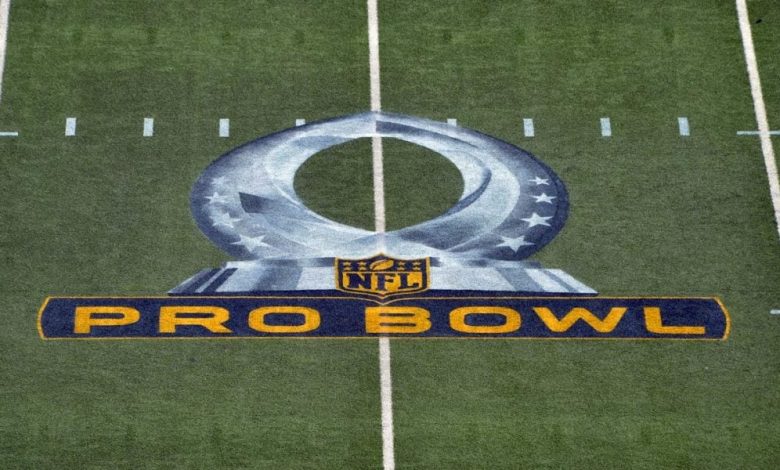 The NFL has begun revealing its star players for the season.
Voting for the Pro Bowl has been completed since Dec. 15, and the NFL has released the results.
As for the players, Tua Tagovailoa (QB, Dolphins) received the most votes, with 306,861 votes. He is followed by his winger Tyreek Hill (WR, Dolphins, 293,679 votes), Patrick Mahomes (QB, Chiefs, 271,541 votes), Justin Jefferson (WR, Vikings, 264,653 votes) and Travis Kelce (TE, Chiefs, 248 279 votes).
In terms of teams, the San Francisco 49ers are the most popular. Next come the Minnesota Vikings, Miami Dolphins, Philadelphia Eagles and Kansas City Chiefs to complete the top 5.
Full rosters by conference will be announced next Wednesday. This year, NFL stars will be coached by Peyton Manning (head coach) and Ray Lewis (defensive coordinator) for the AFC, and Eli Manning (head coach) and DeMarcus Ware (defensive coordinator) for the NFC. The celebration will be spread over a week, with a flag football match as the main attraction.
The best players of the season are elected by a triple panel made up of fans, coaches and players of the league. The votes in each category count for one third in the final result.
The following table shows the players who received the most votes per conference and per position:
| | | | | |
| --- | --- | --- | --- | --- |
| Position | Conference | Player | Team | Voting |
| QB | FCA | Tua Tagovailoa | Dolphins | 306861 |
| QB | NFC | Jalen Hurts | Eagles | 215634 |
| RB | FCA | Derrick Henry | Titans | 160799 |
| RB | NFC | Christian McCaffrey | 49ers | 205990 |
| FB | FCA | Alec Ingold | Dolphins | 200032 |
| FB | NFC | Kyle Juszczyk | 49ers | 227484 |
| WR | FCA | Tyreek Hill | Dolphins | 293679 |
| WR | NFC | Justin Jefferson | vikings | 264653 |
| YOU | FCA | Travis Kelce | Chiefs | 248279 |
| YOU | NFC | George Kittle | 49ers | 201905 |
| T | FCA | Terron Armstead | Dolphins | 122914 |
| T | NFC | Trent Williams | 49ers | 134491 |
| G | FCA | Kevin Zeitler | Ravens | 87035 |
| G | NFC | Zack Martin | Cowboys | 70105 |
| VS | FCA | Creed Humphrey | Chiefs | 133683 |
| VS | NFC | Jason Kelce | Eagles | 152795 |
| K | FCA | justin tucker | Ravens | 151332 |
| K | NFC | Jason Myers | Seahawks | 86508 |
| RS | FCA | Isiah Pacheco | Chiefs | 117314 |
| RS | NFC | Kene Nwangwu | vikings | 125869 |
| OF | FCA | Myles Garrett | browns | 141661 |
| OF | NFC | Nick Bosa | 49ers | 239151 |
| DT | FCA | Quinnen Williams | Jets | 215452 |
| DT | NFC | Javon Hargrave | Eagles | 127847 |
| OLB | FCA | Matthew Judon | Patriots | 154780 |
| OLB | NFC | Micah Parsons | Cowboys | 168473 |
| HE B | FCA | Nick Bolton | Chiefs | 136342 |
| HE B | NFC | Fred Warner | 49ers | 149521 |
| CB | FCA | Gardner Sauce | Jets | 191876 |
| CB | NFC | Tariq Woolen | Seahawks | 166954 |
| SS | FCA | Derwin James | Chargers | 166677 |
| SS | NFC | Harrison Smith | vikings | 131720 |
| FS | FCA | Minkah Fitzpatrick | Steelers | 150541 |
| FS | NFC | Kerby Joseph | lions | 104581 |
| P | FCA | Ryan Stonehouse | Titans | 57577 |
| P | NFC | Tress Way | Commanders | 132,945 |
| ST | FCA | Justin Hardee | Jets | 121943 |
| ST | NFC | Kris Boyd | vikings | 110120 |
| LS | FCA | Thomas Hennessy | Jets | 72484 |
| LS | NFC | Andrew DePaola | vikings | 93948 |