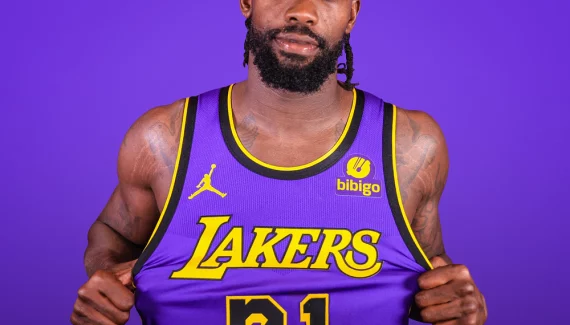 They had paid tribute to the Lakers of the 1950s, those of Minneapolis, for their "Classic Edition" jersey, the Lakers continue to surf on their history with the "Statement" jersey.
The franchise unveiled this purple and yellow jersey, the historic colors of the Lakers, with a small inscription at the bottom, "Leave A Legacy", which could be translated as "leave a trace".
We can also find a patch "17" in the neck, which obviously symbolizes the 17 titles of champion of the Californians. A number that Jeanie Buss quickly wants to replace with an "18" in order to overtake the Celtics, also crowned 17 times.
Finally, it should be noted that the franchise has chosen the latest recruit, Pat Beverley, for the presentation of this jersey. No LeBron James, Anthony Davis or Russell Westbrook for this announcement.
Purple base & Gold details

Introducing the 2022-23 Statement Edition@bibigoUSA x #LakeShow pic.twitter.com/8uitexSjqX

—Los Angeles Lakers (@Lakers) September 15, 2022