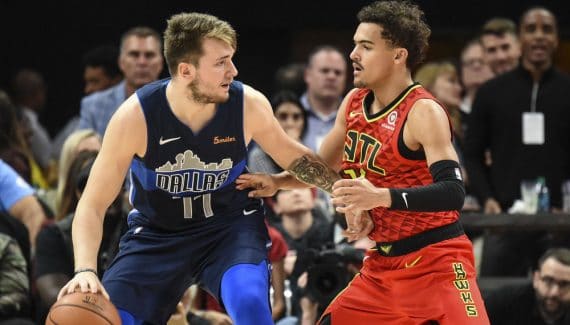 Five majors of the week interesting to determine because there were quite a few choices to make.
On the "backcourt", despite the performances of Ja Morant, the duo Chris Paul – Devin Booker or even Kyrie Irving and James Harden, these are Trae Young and Luka Doncic who receive our votes. The first part of the season was not necessarily easy for the leaders of the Hawks and Mavericks, but things are going much better.
On the wings, LeBron James, Giannis Antetokounmpo and Jayson Tatum made their usual nominations, but the discreet solidity of Khris Middleton and the most spectacular of Miles Bridges convinced us.
Finally, under the circle, the weekly debate is who of Nikola Jokic or Joel Embiid will be present, the two pivots being both particularly impressive? Advantage to the Serb this week.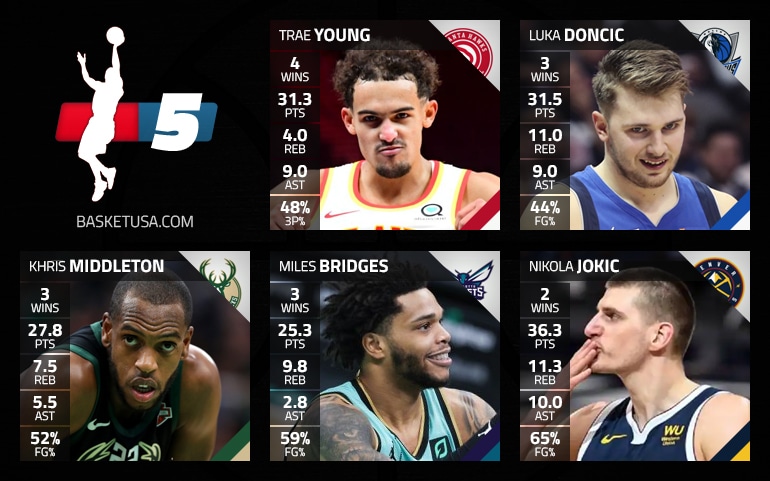 As in the past four seasons, you can vote for the MVP of the week.