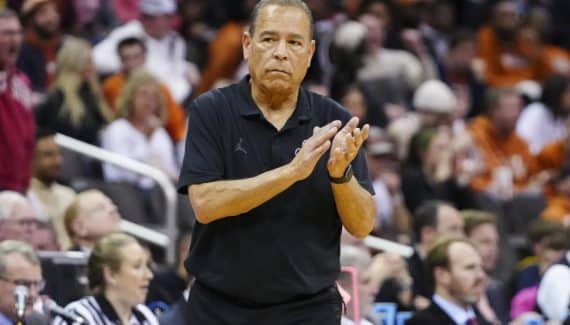 Charles Lee, Kenny Atkinson, James Borrego, Scott Brooks, Mark Jackson, Chris Quinn, Kevin Young and so now Kelvin sampson, reports ESPN.
The list of coaches interviewed by the management of bucks in their quest for a successor to Mike Budenholzer continues to lengthen, and the leaders of the Wisconsin franchise do not hesitate to cast a wide net, even as far as the NCAA where Kelvin Sampson has officiated since 2014 at the head of the Houston Cougars .
Renowned for his defensive profile, the 67-year-old technician has made the Texas program a veritable juggernaut on the NCAA circuit in recent seasons, notably by bringing the Cougars to the "Final Four" in 2021 and to the "Sweet Sixteen" this year. His stints on the benches of Washington State (1987-1994), Oklahoma (1994-2006) and Indiana (2006-2008) were also successful, and his career record in the NCAA is 657 wins and 301 losses.
Assistant in the NBA from 2008 to 2014
The Houston coach is also a former NBA bench. He served as an assistant in Milwaukee precisely, between 2008 and 2011, and with the Rockets between 2011 and 2014, before returning to the NCAA. There is no doubt that his defensive profile is of interest to the management of the Bucks, whose success in recent seasons has been based on defense. Although his inexperience as a head coach in the NBA probably shouldn't make him a favorite for the job.
Also note, always according to ESPNwhich the leaders also met Joseph Blair, an assistant in Washington since 2021. The former Euroleague MVP in 2003 notably coached the Rio Grande Valley Vipers, which he led to the title in 2019.
Finally, remember that the leaders would also have Monty Williams in their sights but, for the moment, the former Suns coach is recovering from his dismissal with the family.